At the development stage, the console in The Witcher 3 was available, but the developers removed it when the project was preparing for release. But for craftsmen, the hidden console is not a problem. One of the modders on Nexusmods has developed a special mod that gives gamers a simple answer to the question of how to open the console in The Witcher 3.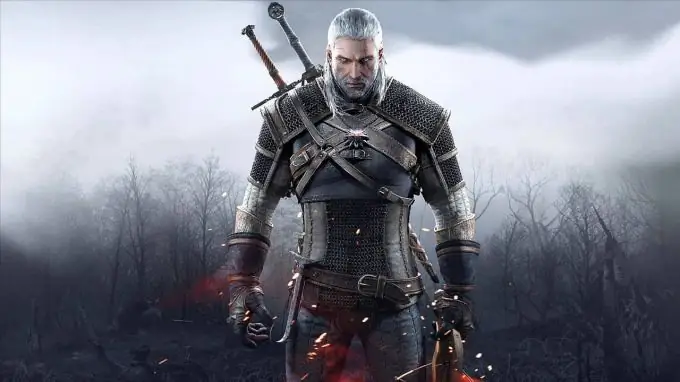 In order to open the console (PC version) in the game "The Witcher 3", you need to download a mod called Debug Console Enabler. After installing the mod and starting the game, click on the tilde ("~") and you can enter cheats in the game "The Witcher 3".
Here are some examples:
god - invulnerability;
levelup - increasing the character's level by 1;
setlevel (#), where # is the required level of the character;
addmoney (#), where # is the number of crowns.
A complete list of console commands can be found by following the link in the Sources section.
Easy Money
There is a code in "The Witcher 3" for money. Although this is not really a code, but rather a small trick. Unfortunately, it works only on consoles, but in the PC version this is no longer possible.
The essence of this trick is that it allows you to earn 1000 kroons in just a minute. Find a merchant on the square in Novigrad and buy all the shells from him. After you empty the supply of shells from the merchant, talk to him again, and you will see that their supply is replenished again. Keep buying shells as long as you have enough money.
Next, go to the blacksmith and break all the shells into ingredients. Sell the pearls you receive to the blacksmith until he runs out of money. Then meditate for 5 days and repeat the process only as needed.
Buying and breaking shells costs 8 coins, and a pearl can be sold for 109 coins. Thus, the profit is 101 kroons per piece. And no cheat in The Witcher 3: Wild Hunt for infinite cash is needed.
A reference to "Pulp Fiction"
In the game "The Witcher 3" secrets are not too numerous, but still they are. To find the Easter egg dedicated to the movie "Pulp Fiction", after completing the quest "Family Matters", go to the Bloody Baron's castle. Go down the central staircase to the basement, and there you will meet two guards communicating with each other. If you listen closely, you can understand that their conversation repeats one of the scenes of the famous film by Quentin Tarantino "Pulp Fiction".