The addresses of useful or simply interesting pages on the Internet are transmitted from one user to another using links. Usually, to open the received link in the browser, it is enough to click on it with the mouse pointer - most modern programs are able to make links in the text "clickable", ie. display them in hypertext format. However, cases when you have to transfer the link to the browser yourself, sometimes arise.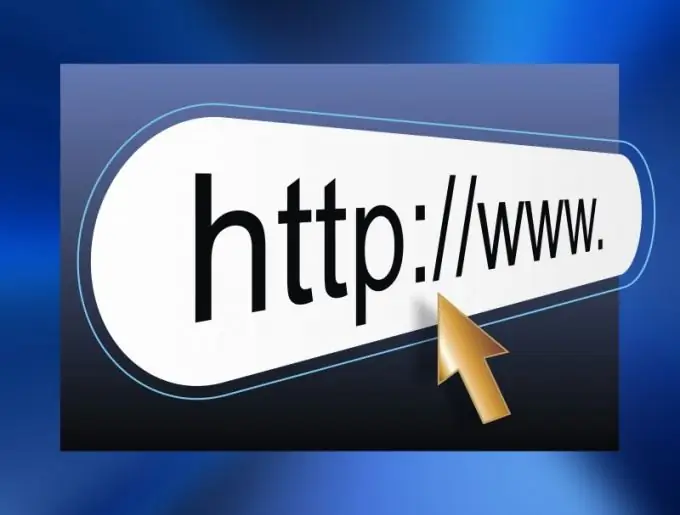 Instructions
Step 1
The web address of the required resource can be typed directly in the browser, but if it is possible to copy it in the original source, do it to eliminate an error and speed up the operation. To do this, select the link and place it on the clipboard - press the key combination Ctrl + C.
Step 2
Switch to the browser window and create a new tab to load the page - click on the plus sign to the right of the existing tabs or press the Ctrl + T key combination. However, the page that the link points to can also be opened in an existing tab.
Step 3
Paste the copied link into the address bar - the strip at the top of the window containing the URL of the loaded page. If you have created a new tab, just press the "hot keys" Ctrl + V, and to load into an existing one, first click the address bar with the left mouse button.
Step 4
Press Enter and the page the link points to will load into that tab.
Step 5
If you want to place a link in the browser window for a long time, use the favorites list or the link bar. In the first case, do everything as described in the previous steps, and then press the key combination Ctrl + D. Next time you can find the link to this page transferred to the browser in your favorites.
Step 6
To place the page URL on the link bar, hover the cursor over the icon at the left edge of the address bar and drag it to the bookmarks bar using this icon. If this panel is not displayed in the interface, enable it in the browser settings.
Step 7
In modern Internet browsers, there is another possibility to place a link "for long-term storage" - add it to the express panel. It usually appears when you create a new tab or open an empty browser window and contains a table with pictures-links to the web pages most frequently visited by the user.