The Internet is a technological, economic and cultural phenomenon. He made a real revolution in many areas of human life. However, few people know that it was conceived as an absolutely secure way of transferring secret data.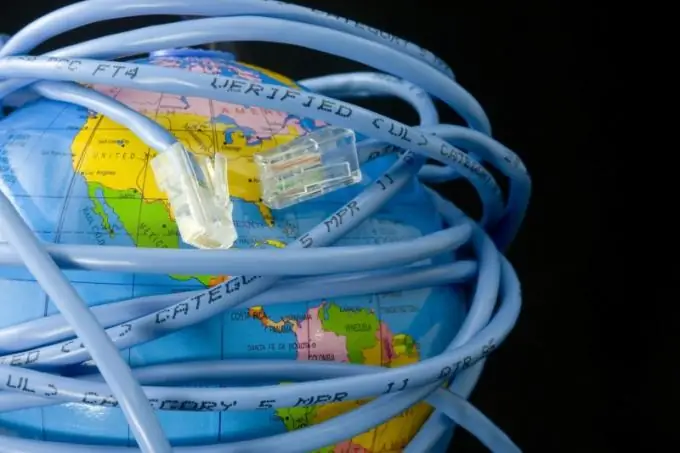 The beginning of the history of the Internet
Since the launch of the first USSR satellite in 1957, the American government feared that the Soviet Union would not only colonize space, but would gain a huge advantage over them. Therefore, the United States tried to come up with an effective defense against possible attacks from space and a method to reduce the strategic influence of its opponents. One of the ways in which it was planned to overcome this crisis was the creation of ARPA (Research Projects Agency), now known as DARPA (Defense Advanced Research Projects Agency). This agency was tasked with creating technologies that would help give an undeniable technological advantage to the countries of the NATO bloc.
Although DARPA was created in the late 1950s, until 1962, employees were unable to achieve visible results. It was then that several employees had the idea of creating a network to link a number of computers into a single whole. The first records of this were made by Professor Licklider of the Massachusetts Institute of Technology in August 1962. He wrote several notes on the Galactic Network. Such a network could provide access to information stored in electronic form on the hard drives of computers connected to it. The key feature was that all computers on the Galactic Network had to communicate with each other in real time. In the same year, Licklider carried out the first studies, which were not successful.
ARPANET
After the first setbacks, Licklider made adjustments to the original idea. This is how the ARPANET was born. This has been a remarkable progress. The emergence of this type of network has led to many innovations in technologies that are used even today. The first ARPANET server based on the Honeywell microcomputer was completed in 1968. A total of four such microcomputers were used to create a stable connection. These computers, or nodes, were located in the buildings of four universities, located at great distances from each other.
It was originally intended to achieve a data transfer rate of 2.4 thousand bits per second. In practice, however, the speed was about 50 kbps. Although the world's first connection was established in 1969, it wasn't until the 1970s that the Internet began to become mainstream. Up to this point, it was used mainly for the transmission of classified or particularly important information.
Modern internet
Throughout the 1990s, the internet continued to develop rapidly. Over the course of a decade, it has evolved from a tool used by technicians to a common occurrence found in almost any home. While the Internet has developed, computers and software have improved. This made it accessible to almost everyone.