It is not difficult to create a website on the Internet even without special knowledge. There are many options for implementing such an idea: from a small personal profile page to a huge portal or even a social network. It all depends on your means or skills. First you need to decide for yourself which site. After all, there are a lot of options. But let's start with the simplest ones.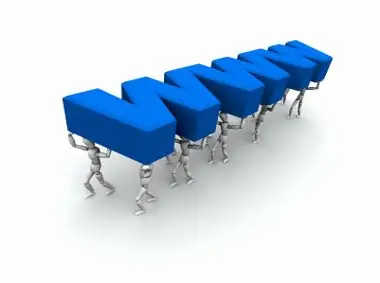 Instructions
Step 1
The most unpretentious Internet page (for those who do not know how to create them, do not own web programming) is a site built on free hosting. Such a page is created using a special online constructor. Some hosting providers provide this service. For example, the most famous:
www.narod.yandex.ru
Step 2
With the help of online constructors, you will be able to create an ordinary website very quickly. With a simple style and menu. Unfortunately, these hosting services do not provide some services (php, flash, etc.), which actually limits the possibilities of a more professional design. At the same time, there is limited space for downloading information. But for creating a personal (unpretentious) profile on the Internet, this is ideal.
Step 3
If you are still familiar with html, then, without using the constructor, you will be able to make something more beautiful on free hosting than using the standard constructor template. In general, if you have a desire to create a free site, it is recommended to study html. As a last resort, use the html constructor (more options than online constructors). For these purposes, the KompoZer program is suitable.
Step 4
You can buy space for a site on a paid hosting with all the features and use them to the fullest. From the creation of a very serious profile to a large portal. Even if you don't have any special knowledge in this area, you can pay a freelance web programmer and he will create the site you want.