When reinstalling the operating system or uninstalling the browser, you can save the settings made in order to subsequently apply them in an already new program, thereby reducing the time spent on subsequent changes to the parameters. Saving Firefox settings is done through the Sync plugin.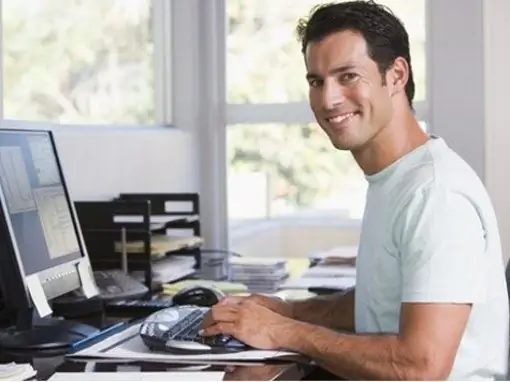 Instructions
Step 1
Sync is a browser extension from Mozilla. It allows you not only to save certain browser settings, but also to use remote access to work with the program on multiple computers. For example, you can use the same browser tabs in the office and at home. Even if you change your computer, the settings will not fail and can be restored at any time.
Step 2
In new versions of the browser, the Sync extension is already built-in and you do not need to install it. To launch the plug-in, open your browser and click on the Firefox icon in the upper left corner, and then select "Configure Sync".
Step 3
In the window that appears, the configuration wizard will offer to configure the plug-in settings. Click on the "Create Account" button. On the next page, enter the email address, username and password that will be used to access the information. Click Next.
Step 4
Come up with a secret phrase that will be needed to restore data and browser settings in case of loss of access. Enter the words shown in the picture to confirm your registration.
Step 5
Log in to the service. To do this, go to the "Configure Sync" item again and click on the "I have an account" button. Now all your settings, bookmarks, entered passwords and other data are saved on a special server and can be used both when restoring the browser after installation, and when using the program on another computer.
Step 6
Firefox Sync also has additional options. Thus, the item "Replace or combine Sync data" will allow you to synchronize data between multiple computers or mobile devices. "Merging this computer" will allow you to open already running tabs on one computer in the system of another. If you select Replace all data on this computer with your Sync data, you can restore the desired open tabs and settings after reinstalling the system.