Finding relatives in the information technology age is not a major problem. Some are looking for relatives so that there is someone to transfer the inheritance to, while others, on the contrary, in order to receive it. Someone is looking for relatives in order to be able to stay with them in an unfamiliar city. Others are looking for relatives in order to strengthen family ties and strengthen kinship.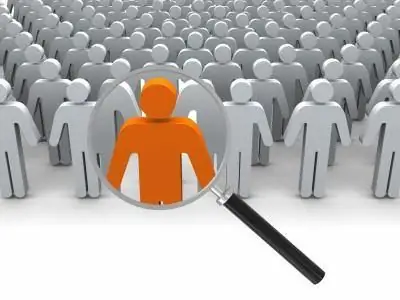 Instructions
Step 1
Search social media. Nowadays, the matrix from the fantasy world has migrated to the real world. A significant part of the population is registered in various social networks, and you can find many people of different ages there. If you are looking for a specific person, you know his last name and first name, and if you are lucky, even the city and educational institution that your relative graduated from, then the search process is significant. relieved. Enter this data into a search engine that is available on almost any social network and you will be given results. The more precisely you set the search parameters, the fewer people you will have to look through to find your relatives. If you roughly know the names of relatives (or do not know anything at all except the last name), then the search engine of social networks will give you quite a few results, of course, if the last name of your relatives is not uncommon. In such a situation, you will have to view a significant number of people, peering at the photos and viewing their data. As a last resort, if you think that a person can be your relative, but are not 100% sure of this, then you can start communication with him, explaining the reason in advance, and find out as much as possible about him.
Step 2
Look for relatives on the Internet at other sites. The easiest way is to enter your relatives' data into well-known search engines, but the probability of success in this case is extremely low. Usually in this way you can find famous people who often appear in the news, or active bloggers. If your relatives are not famous personalities or avid bloggers, then you should pay attention to special sites for finding people. You should be very careful when choosing a specific site, since some portals initially allow you to fill in the search fields, and then, under various pretexts, ask to send an sms to a short number.
Step 3
Leave a request on the website of the "Wait for me" program. This television program has long been looking for friends and family around the world. So you can try your luck and try to find relatives through this program.