Electronic money is a unit of account used in online payment systems. To make payments and purchases via the Internet, you must have funds on your electronic account. Both online methods of replenishing an account and exchanging cash for digital currency are possible.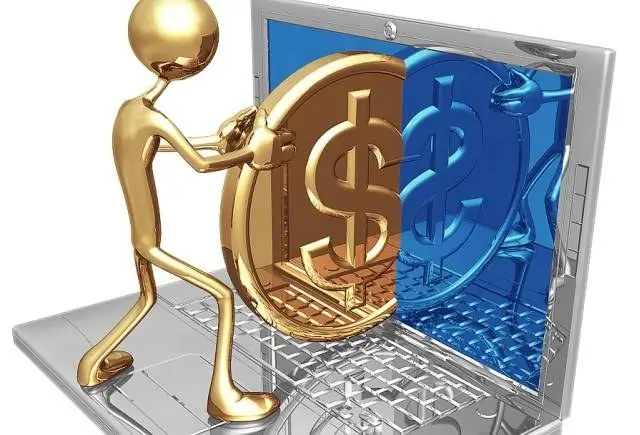 Necessary
- a computer or mobile phone connected to the Internet;
- registration in the Internet payment system.
Instructions
Step 1
If the payment system you have chosen supports this type of payment, top up your electronic account using a prepaid card. Log in to the system. Select the "Top up wallet" item and the method of top-up - "Card". Enter the card number in the form field. Erase the protective layer and enter the code in the corresponding line on the web page. If everything is done correctly, the system will notify you of a successful deposit.
Step 2
To buy electronic money via the Internet using a bank account, log into your bank's Internet banking system and enter the name of the Internet payment system. Enter the number of the electronic wallet to be replenished and follow the further instructions on the page.
Step 3
Buy electronic money through an ATM by paying funds from your card account. The algorithm of your actions in this case will depend on the specific ATM.
Step 4
Top up your e-account by bank transfer or cash at a bank branch. Depending on the specific bank, this service may be available even if you do not have an open account. Tell the operator the name of the payment system, your wallet number, show your passport and indicate the amount of electronic money you want to purchase.
Step 5
To buy electronic money for cash through a payment terminal, select the desired payment system on the terminal screen, enter your mobile phone number, your account number (electronic wallet) in the payment system and enter the bills into the bill acceptor. Take the printed receipt.