It is psychologically easier to express a negative opinion and complain to a customer than to thank for a good job or service rendered. It is for this reason that there are so many negative reviews on the Internet. But not all of them need to be believed.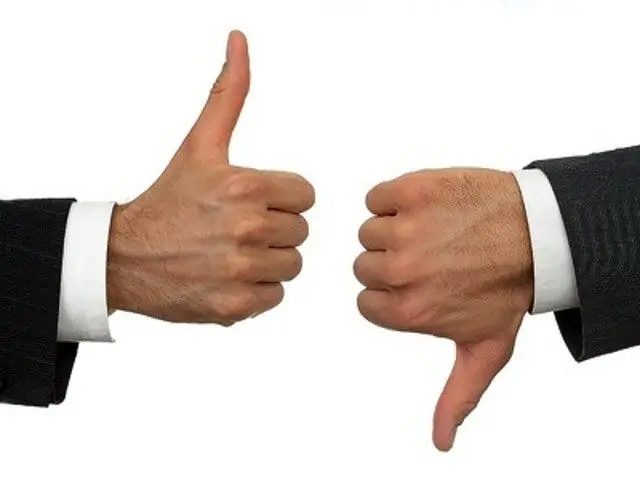 Before buying on the Internet, customers usually carefully look through the reviews of other buyers about this product and the company, because it is important for them to know what they will spend their money on. But usually there are more bad reviews of products and companies offering them on the Internet than good ones. Moreover, when only positive reviews come across, this is a reason to be wary even more. Why are customers so eager to write mostly negative reviews?
Buyer psychology
There is nothing surprising in this. Psychologically, the buyer is not in the mood to write a positive review if the company or product has not impressed him with some additional features or services. If the client paid money for the goods, the goods came to him on time, the manager was kind, they took the money from the buyer as much as it was indicated, and the goods themselves corresponded to the declared quality, then the client is satisfied. But not more. He does not feel guilty for not praising the work of the company and not leaving a review. He paid a considerable amount for the goods, so the service at a high level is what he has already ordered for his own money, and the client does not expect another. And buying it must be of proper quality. All of these are self-evident things. And if you look at this situation objectively, you can understand: the client is absolutely right here. It would be courteous on his part if he simply thanked the manager. The buyer is not obliged to write positive reviews for the company.
Controversy in reviews
But there are situations when everything changes, and reviews appear from the company on the website or on third-party resources. If a customer is treated inappropriately, cheated, or delivered the wrong product, they tend to complain to the company to voice their displeasure and warn other customers not to make the same mistake. It is psychologically difficult for a person to hide a fair indignation, he needs to throw out his dissatisfaction, so the percentage of negative reviews on the Internet will always be greater than the percentage of positive ones. I still want to express gratitude in writing much less often than indignation. However, the opposite situation is also possible: when the client, instead of the expected product and service, receives another pleasant and unexpected bonus or gift, he may like it so much that he will certainly thank the company publicly. So it turns out that product reviews on the Internet are often very contradictory: on the one hand, there are too positive and positive reviews, and on the other, sharply negative ones.
How to work with reviews
But the truth, as always, lies somewhere in between. Always carefully study more reviews before buying, but draw your own conclusions. It is also worth considering the fact that both positive and negative reviews can be customized - complaints may well be written by competitors or disgruntled former employees, and rave reviews are ordered by the companies themselves from copywriters. Therefore, keep an eye on whether reviews provide real links to customer profiles. You can even start a conversation with several of them to make sure that the opinion about the company or product is not fabricated. And it is important for the company to understand that negative reviews are just as useful for them as positive ones. They allow you to identify how you can improve the work of employees, how to make services more convenient and faster. Correct customer service and polite responses to negativity can increase a company's credibility in the eyes of customers even more than the most flattering positive comments.