Electronic money allows customers to quickly and conveniently pay for purchases online. In order for these functions to become available, you must first replenish your account balance in the selected payment system.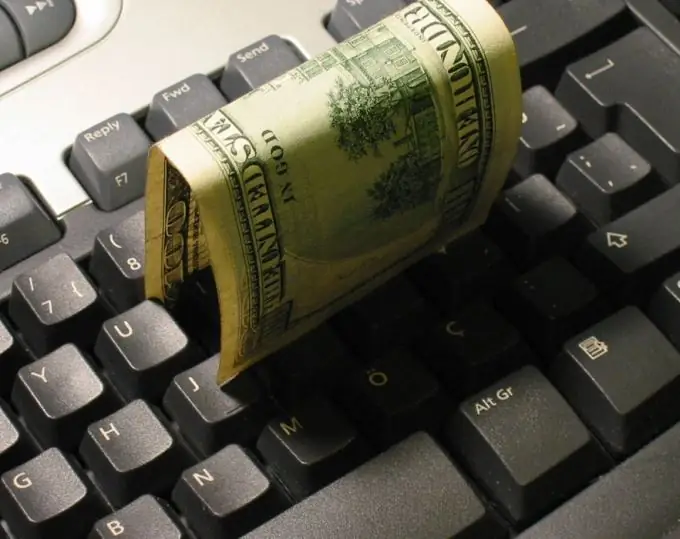 Instructions
Step 1
A simple and accessible way for most people to deposit money into an account on the Internet is to use a payment terminal. Recently, even small grocery stores that are within walking distance have installed such devices. Most payment terminals charge a fee for transferring funds to an account. As a rule, this amount does not exceed 5%.
Step 2
To replenish the balance, select the item "Internet payments" or similar in the service menu of the terminal. Click the icon of your payment system. Enter the account number and put the money into the inlet of the machine. Don't forget to take your check. You will need it if the money is not credited to the account immediately.
Step 3
Balance replenishment services of such payment systems as Yandex. Money and RBK Money are offered by Euroset retail outlets. They are distinguished from other options by the absence of a commission. Tell the seller the account number and the amount you would like to deposit.
Step 4
Some payment systems, for example Webmoney, have exchange offices. To find out if there is such an item in your city, go to the website webmoney.ru On the main page, select the inscription "Close" in the item "How". Indicate your city and study the provided branch addresses. With the help of the Webmoney exchanger, you can not only replenish your balance, but also withdraw money from an account in this payment system.
Step 5
Many payment systems and Internet projects allow you to replenish your account with mobile payments. By sending an sms message to a special short number, you will transfer the selected part of the money to the desired account. This method is the most efficient. But when using it, it is advisable to first study the conditions of replenishment, since the commission can be almost half of the payment.
Step 6
If you want to transfer part of the money from one payment system to another, choose one of the exchange sites. It is worth stopping the choice on a reliable exchange service, with positive recommendations and small commissions.