EBay is a popular online auction site that targets overseas audiences in the US and Europe. However, the online store service is currently available in Russia. With eBay, you can purchase a variety of consumer goods and electronics.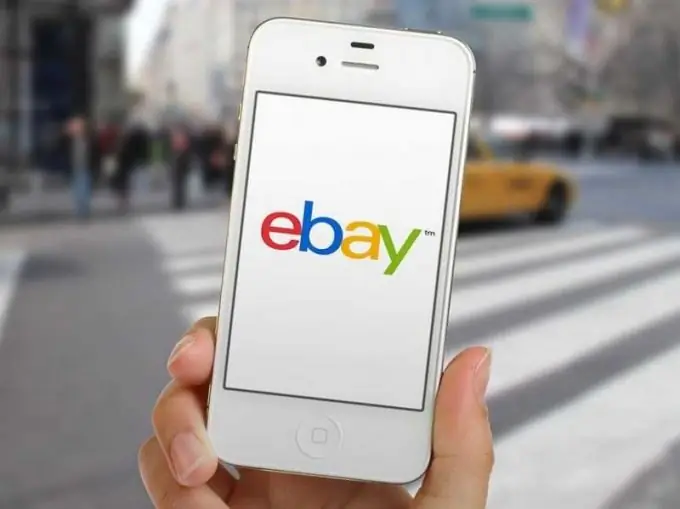 EBay as an online auction
EBay is an American corporation that provides services for the sale of goods and the organization of online auctions, interfaces for instant payments and online stores. Initially, the resource was named Auction Web and was founded back in 1995 in the United States. In the same year, the basic principles were established, according to which trade in goods is carried out today. The name ebay was given to the company in September 1997. In Russia, the official representative office of the online auction was opened in 2012.
The resource differs from other stores both in the availability of goods that can be purchased immediately, and the availability of positions for which auctions are announced. The auction starts with the minimum amount assigned by the seller for the item. All users of the resource wishing to purchase a product increase the cost of this item until the auction expires and the auction is declared closed.
Any firm or individual can act as sellers, and practically any goods can be sold.
The user who has offered the maximum price for the position is declared the winner of the auction. For some time, the seller can contact the winner or immediately send the parcel according to the delivery conditions that are mentioned in the order.
Registration and payment in the store
In addition to trading on the site, a standard online store interface is available. Among all the items, there are both new goods from manufacturers of electronics, clothing and other general goods, and used ones.
To make purchases on the site, you must go through the registration procedure and provide personal data. The site interface is also presented in Russian. To pay for any items on eBay, the PayPal payment system is used, which today is one of the most popular abroad. Before using the service, it is advisable to register a wallet on the official website of the payment system.
Since September 2013, the PayPal service has been supporting the deposit and withdrawal of funds from the wallet to the bank account or card of the account holder.
Among the sellers there are those who send goods abroad through additional shipping charges. To place an order, click on the Buy it Now button and specify the shipping parameters for your account. Before making a purchase, make sure that the seller is international shipping and the shipping costs meet your conditions.