Social media has completely taken over people's lives. One of the most popular is VKontakte. The creation of a page on the site does not cause any problems, but its complete removal can have some difficulties.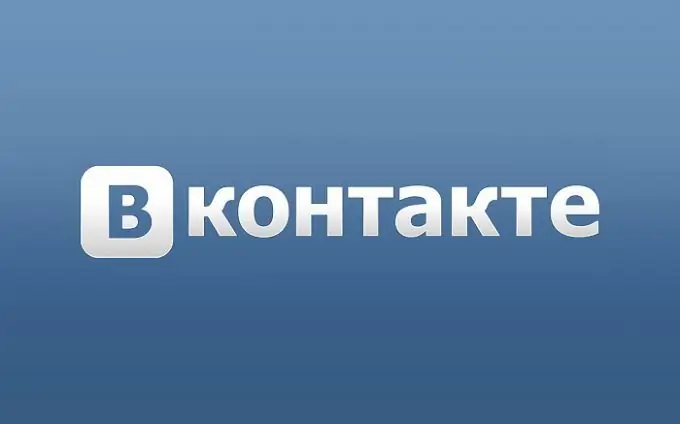 The social network VKontakte appeared in 2006, and its creation is wholly owned by Russian programmers. With the growing popularity, the number of registered users also increased, which recently exceeded 100 million people.
Users are not always satisfied with their own page on the site "VKontakte". Many people over time try to remove it completely from the site. This is often associated with some kind of change in life, someone is simply annoyed by other annoying users or there is a desire to change something in the perception of the environment.
How to delete a VKontakte page from a computer or laptop
In order to delete your VKontakte account from your computer or laptop, go to your page. Your name is written in the upper right corner and a small copy of the photo is posted. Click on the tab, a menu will appear. At the bottom there is an item "My settings", click on it. A new page opens, at the bottom of which it says: "you can delete your page." Just click on this line and indicate the reason why you want to do this. Please note that it is impossible to permanently delete the page in this way. It can be restored at any time within 6 months. And only then your page will be deleted completely and permanently.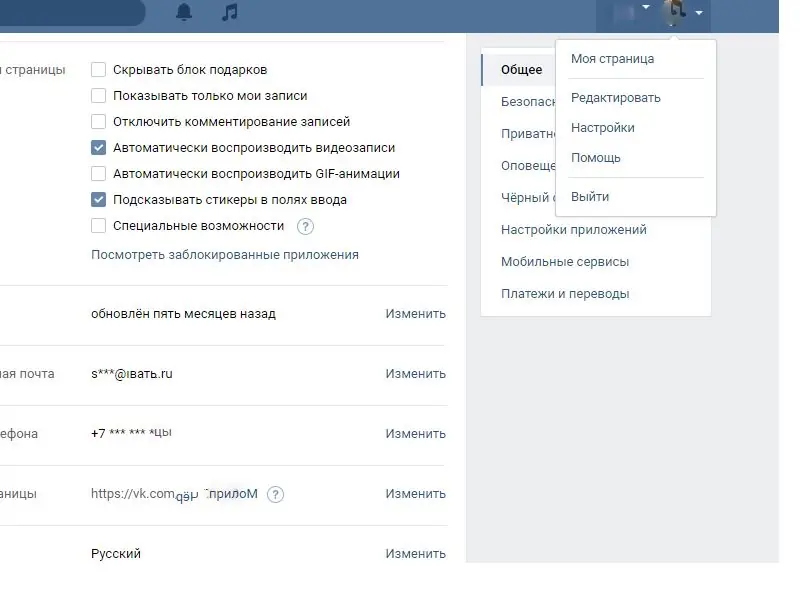 There are also several ways how you can be temporarily blocked. If you are excessively active, distribute prohibited information or create fake pages, the resource administration can make a temporary ban for your page. For the first time, the page can be blocked for a couple of days, and then it can also be restored. Or you can leave it unrecoverable and wait until it is completely deleted.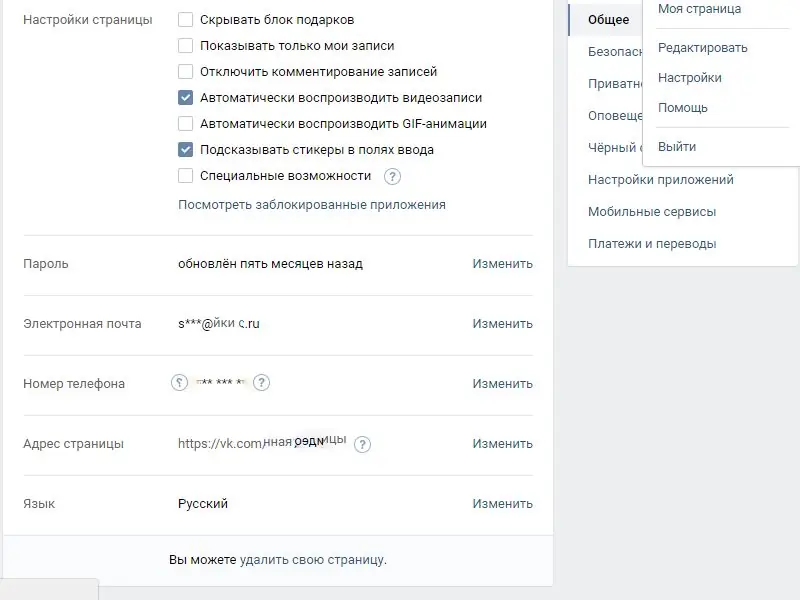 How to delete a VKontakte page from a mobile phone
In a special application of this social network on phones or gadgets, the function of deleting a page simply does not exist. Therefore, you will have to use the mobile version of the site. To do this, go to it through any browser, open your page, enter the settings menu and, as in the full version, delete (temporarily block) your page.
In addition to the usual reasons for blocking or deleting a page, there is also a forced one: hacking of your account by third parties. In this case, you will lose access to your page, and the password will change on it. In this case, you can try to recover the password via mail or phone or send a letter to the technical support of the site. The latter will cause you a number of problems because you will need to provide a copy of your passport or your photo next to the monitor. This is primarily due to various types of fraud.
All other methods of deleting your page, for example, using the "privacy" tab or changing the password to an incomprehensible set of characters, allow you to do this only in theory, and are more designed to calm you down. Even if you delete all information from the page, forget the password or other information, it will still be valid. Therefore, use only proven methods to delete the VKontakte page.