It is difficult to imagine a modern web user who does not have email. The presence of an electronic mailbox makes communication with the people around you instant and quick, regardless of the distance of your addressee and the distance between your cities. Sending emails makes regular mail services almost unnecessary.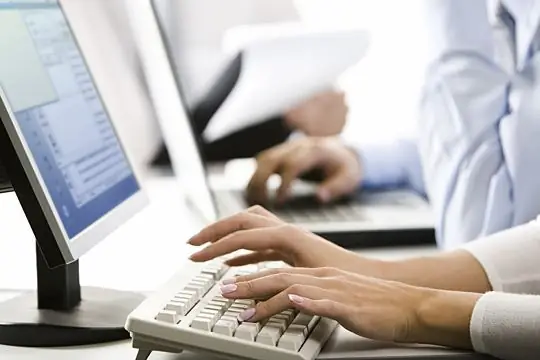 Instructions
Step 1
There are many good free mailbox creation services such as google.com, mail.ru, rambler.ru, aport.ru, yandex.ru, yahoo.com, hotmail.com and many others. The algorithm for creating e-mail in such services is approximately the same. In this article we will look at creating an email account using Yandex.mail as an example.
Step 2
Open the main page of the well-known search engine Yandex.ru. Go to the "Mail" tab and click "Create mailbox".
Step 3
The registration window will open. Enter your first and last name with a capital letter, either real or nicknames.
Step 4
Approach responsibly to the selection of a login - if you can specify any name and surname, then the login must be unique and in accordance with the rules - it can contain only Latin letters, numbers, as well as signs _ and -.
Step 5
Enter a suitable username. If the system warns that it is already busy, add letters and signs to it. Also, the system will offer you several options for free logins based on the one you entered initially.
Step 6
Click "Next". A window will open with the second registration step - here you need to come up with a password. The password must be complex, so that it cannot be broken by intruders.
Step 7
Use an arbitrary set of Latin letters, numbers and symbols in the password. Use letters in different case. Write down the password you have already prepared and put it in a safe place so you don't forget or lose it.
Step 8
Repeat your password and enter your secret question to recover your password in case of loss, as well as the answer to the secret question. Make sure you remember this answer exactly.
Step 9
Enter the verification code (captcha) and click the registration button. Your mailbox is created - use it and send letters.