Recently, cloud storage solutions such as Dropbox, Google Drive, Ubuntu One and Yandex Disk have become popular and continue to gain momentum. Let's consider the most popular options and try to choose the best one.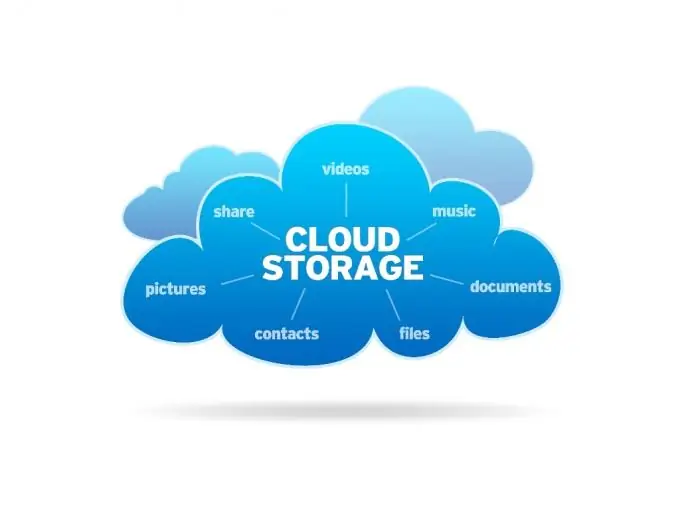 Necessary
High-speed unlimited Internet access
Instructions
Step 1
Ubuntu One. The very first of all the listed services appeared on the market in 2009. The main focus is on syncing files between different devices, as well as streaming music to smartphones. The provided amount of disk space is small - only 5 GB, but it can be expanded up to 25 GB at the expense of invited friends (500 MB per invitee). If you connect the Music Streaming service, you will be able to receive an additional 20 GB per month. If there is not enough space, you can buy another 20 gigabytes for $ 2.99 (90 rubles) per month or $ 29.99 (900 rubles) per year. By the way, it is not necessary to have a computer with Ubuntu installed, as there is a client for Windows as well.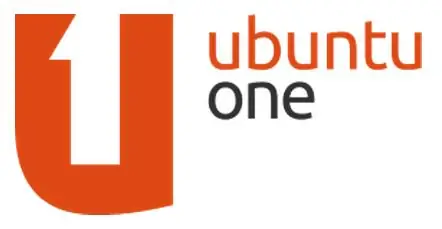 Step 2
Google Drive. This repository appeared in April 2012. The main difference from competitors is the ability to work with documents directly in the cloud, that is, online. Moreover, it is possible to edit the same document by different people at the same time, which is very convenient and very suitable for teamwork. By default, 15 GB of free space is provided. Google Drive has one nice feature: the disk space is spent only on the files you download. Documents created with Google apps do not take up space. There are also paid plans that range from 100GB ($ 4.99 per month) to 16TB ($ 799.99). So each user will be able to choose a tariff to their liking.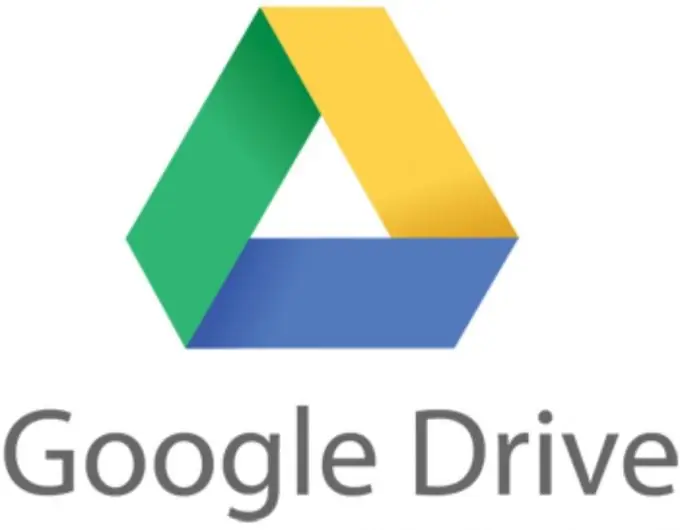 Step 3
Yandex Disk has been working since 2012. By default, only 3 GB is given, which can be easily expanded to 10 GB by installing the Yandex. Disk client on your computer and sharing the link with your friends on social networks. There are paid plans for 10 GB, 100 GB and 1 TB. The advantage of Yandex Disk is a large number of supported operating systems: Windows, Linux, Mac OS, Android, iOS, Windows Phone.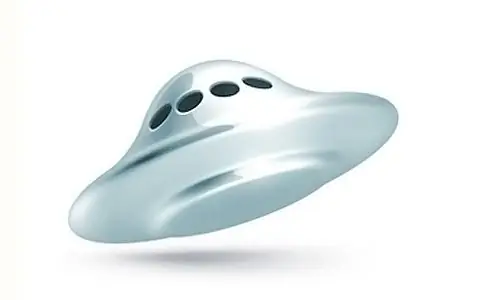 Step 4
Dropbox was launched in 2010. The main focus is on synchronization and information exchange between devices. The service offers 2 GB for free. By inviting friends, this volume can be increased up to 16 GB. You can also buy 100 GB or more. Dropbox supports various operating systems: Windows, Linux, Mac OS.

Step 5
[email protected]. This service is the youngest of those presented and appeared in August 2013. The biggest advantage is the volume provided: upon registration, 10 GB is provided, which can be expanded up to 100 (!) GB of disk space by following these steps:
- Install the client on a computer - 10 gigabytes.
- Install the application on a smartphone - 10 gigabytes.
- Create a public file in the cloud - 10 gigabytes.
- Enable auto-upload of photos from your phone - 10 gigabytes.
- Tell your friends on social networks about the service - 25 gigabytes.
Once these requirements are met, the remaining 25 gigabytes are provided.
But in terms of ease of use, the service loses to time-tested competitors.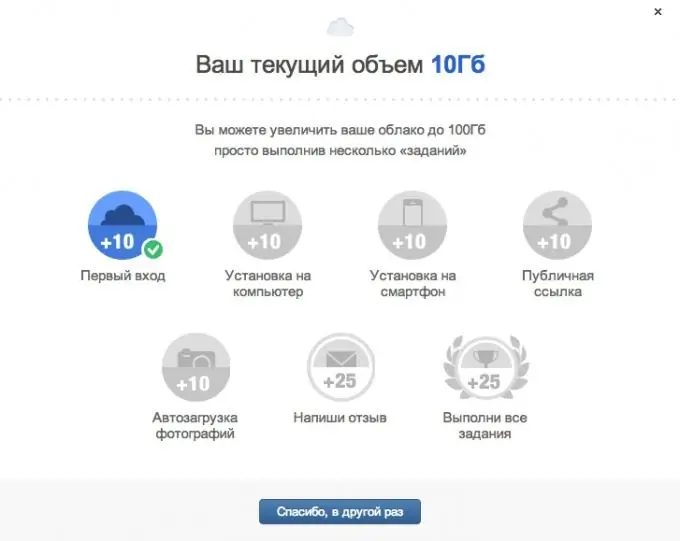 Step 6
Each cloud service reviewed has its own advantages and disadvantages. But the most optimal and convenient option, in our opinion, is Google Drive - not a very large free volume is compensated by the wide possibilities of working with documents online.