A cache is a collection of various temporary files saved from web pages to your computer's hard drive for quick access to these files. In the Mozilla Firefox browser, the cache is stored in special software profiles, which can be accessed in different ways.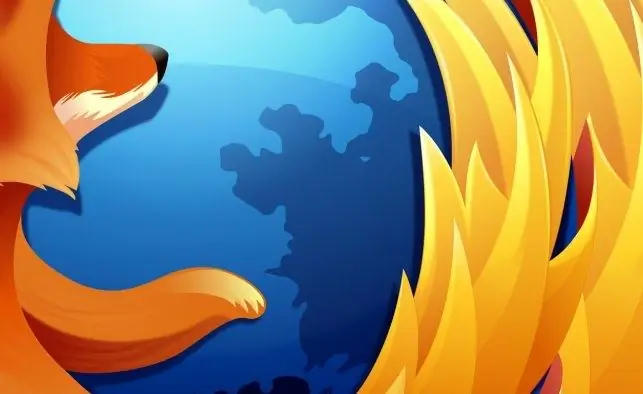 Instructions
Step 1
The fastest way to view the cache of the Mozilla Firefox browser is to type about: cache or about: cache? Device = disk in the address bar where the site URLs are entered. After entering the command, press the Enter key. A directory with browser cache files will be displayed on the screen, which you can launch in the usual way, using a mouse or keyboard. You can also copy or delete files using the context menu.
Step 2
There is also a way to find the cache of the Firefox browser directly from the Microsoft Windows shell. Click the "Start" button and in the menu that opens, in the "Find programs and files" field, enter the command:% APPDATA% MozillaFirefoxProfiles. After entering, press the Enter key. A folder with profiles will be displayed on the screen. Open any of the folders, for example default, to view your browser cache using File Explorer.
Step 3
Other operating systems have the following paths to access the Mozilla Firefox cache. Apple Mac OS: ~ / Library / Mozilla / Firefox / Profiles / Linux: ~ /.mozilla / firefox // Depending on the versions of the Mozilla Firefox browser, the cache can be located in the Cache folder or the profile folder.
Step 4
In addition, there is a CacheViewer extension for Firefox to view files located in the cache. You can download it directly from your browser by clicking on the following link:
Step 5
If the about: cache command gives an error message with the text The cache is disabled, or the cache folder is empty, you must enable writing files to disk. To do this, select the "Tools" tab in the menu bar, then the "Settings" and "Advanced" items. On the "Offline storage" tab, in the special field, enter the desired cache value in megabytes. This amount of hard disk will be given to the Mozilla Firefox browser to save temporary files.