Why Telegram changed its privacy policy and why it caused such a stir.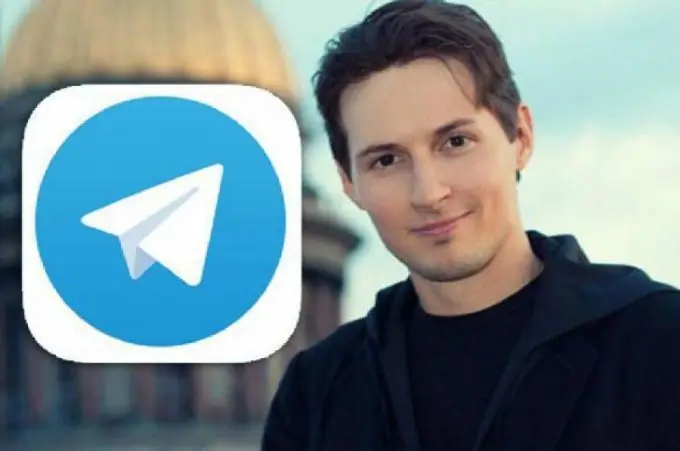 "Durov handed them over", "Pasha went to a meeting with the FSB", "Telegram is no longer a cake", "Atpiska". These are perhaps the most popular tweets of the day. With the latest Telegram update, the company has updated the privacy terms. According to clause 8.3, Telegram LLC transfer IP addresses and phone numbers to special services by a court decision. True, this applies only to those users who are suspected of terrorism.
And again about the keys
We must recall the recent scandal that erupted in Russia with Telegram. Roskomnadzor (aka -nadzor) all demanded encryption keys from the creator of the messenger. Pavel Durov has repeatedly explained that there are no keys, because the application uses end-to-end encryption. That is, the information is sent in an encoded form, and only the participants in the dialogue can decode it (well, there is also a server, but we are talking about secret chats). FSB officers did not believe Durov and hinted that they would beat him painfully, but carefully.
They did not beat me carefully. When Telegram was blocked, other sites that had nothing to do with the messenger were affected. It got to the point of absurdity - Roskomnadzor blocked itself, and the work of the Russian Foreign Ministry began almost for a day. Durov's brainchild still works on the territory of Russia, even without any VPNs, which are replaced by IPs.
Today Telegram is used by plus or minus 200 million people around the world. Development by Pavel Durov became the first messenger that a) started using encryption; b) does not cooperate with the special services. Although there is a constant debate about item "B". Take, for example, Artemy Lebedev, who at the beginning of 2018 declared that this was "the most successful project of the Russian special services".
Let it be there, but Telegram is simple and easy to use. So simple and so reliable that terrorists are preparing their bloody operations by Telegram.
Telegram in the service of terrorists
Here it should be noted right away that the knife with which you cut fat will perfectly cut a person. But nobody forbids the free sale of kitchen knives. Telegram is a tool and the consequences of using it rely entirely on the users, not the developer. Therefore, the accusations of the FSB, Durov indulges terrorists, are absurd and divorced from reality.
From the very first day of its work, Telegram has positioned itself as a reliable application. Pavel Durov himself said in an interview with The New Times in 2014 that the idea of creating a messenger came to him for the first time in 2011, when special forces came to visit him. He then realized that he did not have a safe way to contact his brother Nikolai. In the end, Nikolai Durov created the MTProto technology, which is used to encrypt messages.
Communication companies have a special system that captures the given hook words. These or those combinations of words start the processes of supervision and collection of information and, in the end, transfer it to the security service. At least this is how Google, Twitter, Facebook etc. work. Telegram went against the system. That's why the jihadists love the app.
Durov's messenger is perhaps the only place on Earth where the "inviolability of correspondence" rule is in force, which is guaranteed by both the Constitution and the Universal Declaration of Human Rights. That is, your correspondence can only be investigated after you have been suspected of a crime. Consequently, these alarms from tech giants violate our freedom. But what to do when we have a dominance of terrorist fanatics? These questions are more relevant today in terms of chicken and egg, but philosophy departments do not consider them. The Internet, which began to actively develop in the 60s of the last century, is still Terra Incognita for law enforcement officers. Therefore, today Telegram understands that there can be no permissiveness.
Pasha, Ѣ
Telegram received a new update the other day. It affected both mobile applications on all operating systems and the desktop version. The company said that they fixed the next bugs and adjusted the stability of the program, but the update concerned a new privacy policy. Everyone has already understood this.
Consequently, in accordance with clause 8.3 of these new rules, Telegram LLC transfer personal information to representatives of government agencies - a phone number and IP addresses. This requires an appropriate court sanction on suspicions of terrorism.
"In Russia, Telegram is required not by the number and IP of terrorists by a court decision, but something fundamentally different - access to messages, and all users. Telegram in Russia is outlawed; hundreds of IP addresses are blocked every day in an attempt to terminate access to the service. Therefore, we do not consider any requests from Russian services, and our privacy policy does not apply to the situation in Russia. We continue to resist,"stressed Pavel Durov.
GDPR is our everything
"This summer we created a comprehensive Telegram privacy policy to comply with new European privacy laws. We reserved the right to transfer the terrorists' IP address and phone number to the relevant services by court order. Regardless of whether we will ever exercise this right, such a measure should make Telegram a less attractive platform for those who are engaged in sending out terrorist propaganda,"explained the creator of the messenger.
On May 25, 2018, the GDPR - General Data Protection Regulation, adopted by the EU back in 2016, was launched. Actually, the Telegram privacy policy update is the final calibration in relation to the general norms. Not surprising, because Telegram LLC is registered in the UK, and, therefore, cannot neglect the work rules that apply to the European Union. By the way, it was through these new rules that your favorite sites began to throw out the window about collecting Cookies - burdocks that you leave on the Web.
So, the security island now has a control system. You will no longer be able to lead channels where heads are cut off in the name of this or that god. More precisely, you can, but you cannot do it anonymously. Telegram send intimate information - phone number.
In EU countries, a SIM card can only be bought with a passport. For example, such rules apply in Poland even for tourists. You can buy a Polish number for 7-10 zlotys at any kiosk in Poland, but your passport details will be linked before this number. Therefore, if your phone with a European seven is stolen, you need to block the number as soon as possible. Phones are stolen not to sell, but to get a SIM card. But that's a different story.
So, unless you are a terrorist, you have nothing to worry about with Telegram. Worry about Google, which collects your location data and records your conversations from time to time.