Social networks occupy a worthy niche in communication between people. A huge number of relatives and friends are waiting for news every day. The possibilities of social networks are wide, you can congratulate a person with a gift, just show your attention, share your happiness. Confessing love through VKontakte is unusual, you can mentally draw a picture yourself, for example, a heart.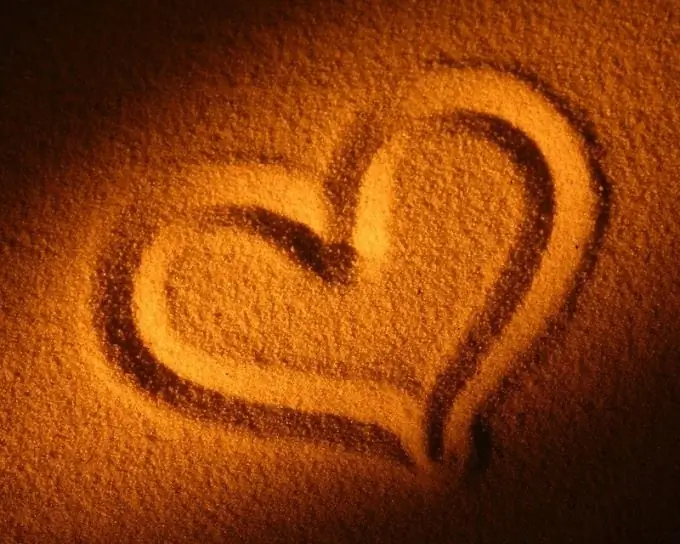 Necessary
- the Internet;
- Paint or another drawing and editing program;
- an account on the social network VKontakte.
Instructions
Step 1
You don't need a reason to send a heart - you just want to share positive emotions with family and loved ones. Your creation, made with soul, is more valuable than any professional postcard. If you have a talent for drawing, it is worth applying it. Use the Paint program. The name of the program translates as "to draw" and suggests doing it yourself. First go to the menu and select "Programs", then go to "Standard" and there you will find the editor you need. Open up and start drawing what you most want. Draw a heart.
Step 2
At the end of drawing, by pressing the Print screen key, take a screenshot ("screenshot"). The desired key will be in the top row of keys on the right. As soon as the "screenshot" is taken, it is automatically placed on the clipboard. Open VKontakte, insert the finished drawing and send it to a friend.
Step 3
Another way to draw VKontakte hearts is to use a special key combination. These keys will be numbers with the Alt key pressed at the same time. Look at the codes for inserting such pictures following the next path. First go to the main menu, then select "Programs". After that, go to the next page and select the "service" function. The next step will be the "symbol table", where all the codes will be located, that is, the keyboard shortcuts that must be pressed to get the desired drawing.