New Year is a long-awaited holiday for millions of children. Everyone wants to receive gifts from Santa Claus. Someone for good behavior and excellent study, someone for helping family and friends, and someone for the fact that every day every day put things in order in their room. But how to inform Santa Claus about this? Where to write?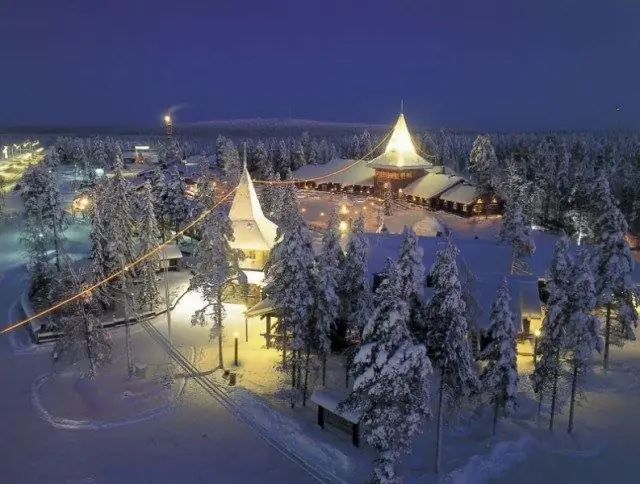 Instructions
Step 1
Santa Claus is a kind wizard who fulfills the most cherished desires and brings gifts on New Year's Eve. In the world it is called differently: in the USA and Australia - Santa Claus, in France - Pierre Noel, in Finland - Yolupukki, in Belgium and Poland - Saint Nicholas. The date of his birth is not exactly known, but he appeared in the days of paganism. At first he was an evil and harsh, sovereign master of winter, freezing everyone in his path, commanding hurricanes and cold. But over the years, he became strict and fair, began to bring gifts to children, fulfill desires, and he had a granddaughter Snegurochka.
Step 2
In Russia, Santa Claus lives in the city of Veliky Ustyug, 524 km from Vologda, in the north-east of the Vologda region. Here he has a beautiful tower, there is a large dressing room, a bright bedroom with a carved bed and a feather bed made of down, an office where Santa Claus reads mail and prepares gifts. In the center of the palace there is a fabulous throne, on which both children and adults who have come to visit Santa Claus can make a wish. In the 21st century, he more and more often changes from a sled to a snowmobile, and receives letters by e-mail. The addresses are very easy to remember: [email protected] or [email protected]. You can write a letter on the website https://pismo-dedu.ru, where Santa Claus's assistants will read it, and publish it on the same website. If you enter your email address, you will receive a response from Santa Claus.
Step 3
You can also write to Santa Claus in Lapland. Previously, the Finnish Santa Claus, or Yolupukki, lived in the town of Corvanturi, which means "ear-mountain". This mountain is really very similar to the ear, which is why Grandpa knows how the children of the whole world behave - he hears everything. Currently, he and his wife and dwarf friends have moved to the northernmost part of Finland. He lives there in his residence, which is located in the village of Rovaniemi. You can write a letter to him in Russian, since his assistants, elves and gnomes, know a lot of languages and will tell Santa what you wrote. An email can be written at www.santaclausonline.com or www.santaclausoffice.fi, if you pay about $ 10 and provide your home address, you will receive a response in a colorful and bright envelope.