The game Counter Strike 1.6 gained its popularity not only due to the exciting gameplay, but also because of the ability to independently organize it, making your own settings and inviting any rivals. Almost everyone can create a server from scratch; all you need to do is configure the appropriate software.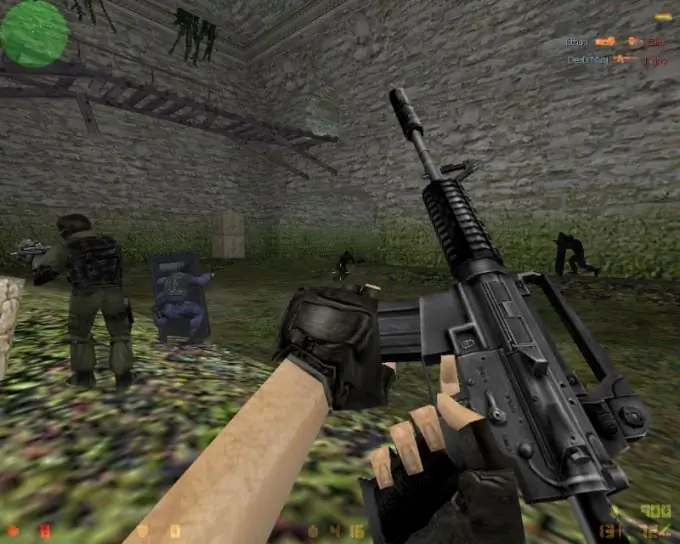 It is necessary
- hldsupdatetool;
- AmxModX;
- dproto.
Instructions
Step 1
Install the HLDS server included with the game. This program is a dedicated server for Half Life and Counter Strike games. It is better to run it on a separate computer. Download the hldsupdatetool utility from the Internet and install it in any convenient folder.
Step 2
Run the executable file hlds.exe and wait until the procedure for updating the necessary files is complete. After that, start hlds again, select the parameters necessary for the game and click on the Start Server button.
Step 3
To set up the configuration, you need to edit the server.cfg file located in the cstrike game folder. To do this, right-click on the file and select "Open with …" - "Notepad". You can also use any other text editor instead of Notepad.
Step 4
Specify the server name in the hostname line, and the number of available slots for the game in maxplayers. The map specifies the map from which the game starts. Sv_lan is responsible for enabling or disabling local server mode. Mp_autoteambalance is responsible for the automatic balance of teams, mp_buytime is the time to buy weapons, mp_freezetime is the start time of the round. After completing all the settings, save the changes.
Step 5
To be able to play on the server through NoSteam clients, install the dproto add-on by downloading it from the Internet. After unzipping the resulting file, drop its contents into the addons directory of the game. Move the dproto.cfg file to the cstrike directory.
Step 6
AmxModX is installed in the cstrike folder. Download the AMX server archive from the internet and unzip it. Move the contents of the addons folder to the game's cstrike directory, completely replacing all files.
Step 7
Open the plugins.ini file in the addons / metamod / directory using Notepad or any other text editor. Add the line: win32 addons / amxmodx / dlls / amxmodx_mm.dll win32 addons / dproto / dproto.dll
Step 8
Create a shortcut to hlds.exe. To do this, right-click on the file - "Create shortcut"). Go to its properties (right mouse button - "Properties"). Add the following parameters to the object field: -game cstrike + map map_name + maxplayers 20 + exec server.cfg -noipx + sv_lan 0 -console After the map value, specify the name of the map you will play on. Maxplayers is responsible for the maximum number of players on the server.
Step 9
Move the created shortcut to your desktop and use it to start the server.