Not every user is satisfied with the standard design of the desktop, and the individual design involves the use of original icons and backgrounds. Some people want to have a gallery of images they like on their computer, others need textures for their creative projects. All of this has to do with graphics. And pictures are the easiest to find and download to a computer from the Internet.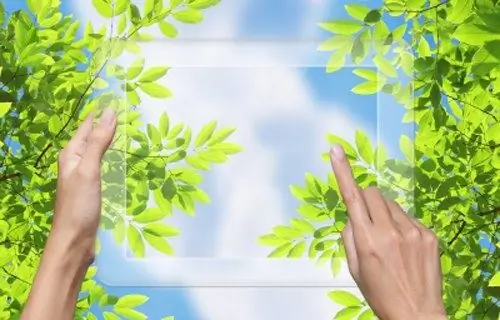 Instructions
Step 1
You can download free pictures for your computer in a few seconds, it takes more time to find the desired image. If you want to set a new wallpaper for your desktop or find a thematic illustration, enter the corresponding query in the search engine. A list of resources will be generated based on it. They are mostly free. Follow the link you are interested in and open the image you like for viewing in full size.
Step 2
Right-click on the picture and select the "Save Image As" command from the context menu. In the dialog box that opens, specify the directory where the graphic file should be saved. You can change its name if necessary. Click on the "Save" button. Next, look for the picture in the folder you just specified. New wallpapers are installed using the "Display" component.
Step 3
In some cases, to save photos to your computer, you can use the Download button (Download), if it is provided in the design of the resource from which you are downloading the file. After clicking the button, specify the path to save the file and wait for the download to finish.
Step 4
In certain situations, you can take a picture of your favorite image. To do this, make sure that the picture completely fits on the screen of your monitor and press the PrintScreen key on the keyboard. Start the graphics editor, create a new canvas. From the Edit menu, choose the Paste command to move the contents of the clipboard to the created sheet. You can also use the keyboard shortcut Ctrl and V or Shift and Insert. Save the file. Installing an application to capture an image will help you to make the process of "taking a picture" of the screen easier.
Step 5
If you find a collection of pictures packed into an archive, save the file in.zip or.rar format to your computer in the usual way, open the folder that you specified when downloading. Right-click on the archive and select an unpacking method from the drop-down menu.