Crysis is an FPS Shooter game in which the player has the opportunity to improve the characteristics of his character by choosing one of several strategies. Like many games in this genre, Crysis provides the ability to play over the network. There are a number of modes, each with its own preferred tactics.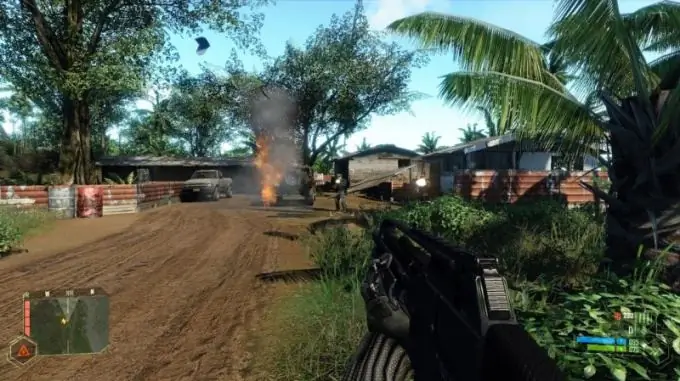 Instructions
Step 1
When playing in Instant Action mode, the top priority is to eliminate as many enemies as possible. Everyone is for himself, and whoever gets the required number of frags faster is the winner. The tactics depend on your experience of the game: for beginners, it will be optimal to gradually master the map, setting up ambushes and periodically changing position. If you are well accustomed to this game and shoot accurately, then your goal is to move without stopping for a second. Remember that the more you stand still, the easier it is to hit you. Move in a zigzag fashion, trying to confuse not only the enemy you see, but also the one that can theoretically be watching you.
Step 2
When playing Team Instant Action, your goal is to be as close as possible with your team. Holding one position, you have a much better chance of winning than moving in groups of two or three people all over the map. When playing with random respawn, take up a perimeter defense; in case the respawn is given by a permanent place, fortify at a safe distance and keep the defense.
Step 3
In Power Struggle mode, the only correct tactic is teamwork. This mode is interesting in that it combines the classic capture of territory and the destruction of the enemy base. Checkpoint is an additional place where you can both respawn and buy weapons and equipment. The key, of course, is the destruction of the command center, but the more checkpoints, factories and structures you capture, the easier it will be to cope with the main task. Its solution begins with the destruction of defensive structures, but with the help of conventional weapons it will take a very long time. For this, as well as for the destruction of the command center, it is recommended to use tactical missiles, as well as gravitational and nuclear tanks.
Step 4
In team modes, play online with friends using teamspeak or skype. Text chat and radio commands, of course, bring some clarity to the gameplay, but you can only achieve the best coordination of actions using voice communication.