A series of skateboard games from Tony Hawk is an absolute monopoly on the PC, not only due to the verified style, but also due to the banal absence of competitors. Therefore, the most successful games in the series are still relevant, despite the fact that they came out several years ago. In particular, the network mode in Underground 2 is still popular.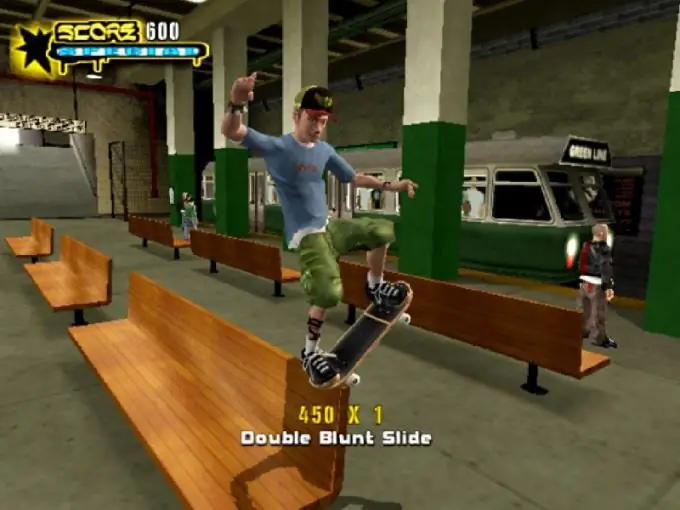 Instructions
Step 1
To play on official servers, you will need a licensed version of the game. If you try to play using a copy downloaded from the Internet, then it will not pass the validity check and, as a result, will display the message: "The server is unavailable." You can purchase the licensed version at any store or via the Internet.
Step 2
If you have purchased a licensed version, then in the "network play" menu select "play on the Internet". You will be presented with a lobby of open gaming sessions - you are free to connect to any of them. After choosing a game, you will be given the opportunity to choose the appearance of the character and detailed settings for the parameters. Please note that when connecting to the game that takes place in the last levels, you will have difficulty with the role model presented in the game. Probably, many of the required elements will simply not be available to you.
Step 3
Install Hamachi, Tunngle or Garena. If the official servers for some reason do not suit you, then you can cooperate with a friend directly, through the specified local network emulators. Both players must install one of the specified programs and create a virtual Lan-network. Please note that now you are given a new temporary IP-address, which you will use. In the game menu, find the item "LAN play". One of the players creates a game by selecting the appropriate button. The rest must connect to the game by entering the IP of the creating player. Please note that online play compares the serial numbers of the players, so each will need a unique copy of the product.
Step 4
The game does not provide any means of communication other than chat. In other words, in order to say something to your companion, you need to stop, open the dialogue menu, and type in your text. At the same time, it is likely that during the next combo your friend may simply not notice the line. Therefore, it is highly recommended to use a third-party voice chat (the most popular is Skype) in order to make the gameplay more intense.