Depositfiles is one of the most visited free file hosting services. The service is completely anonymous, so there is no search engine on it. When uploading a file, the user receives a download link, which he can dispose of at his own discretion: send to friends, post on the site, insert into a forum or blog. Thus, searching for a file in Depositfiles is reduced to finding these links.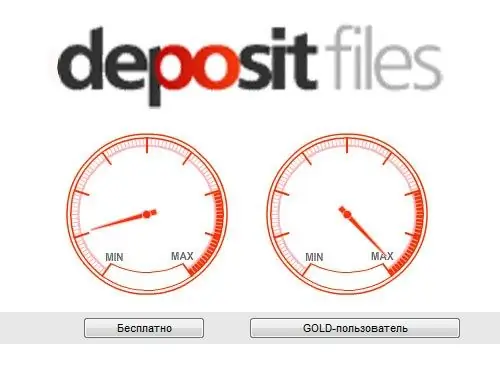 Instructions
Step 1
Ask friends or acquaintances who post content on a file-sharing service to send you download links. This is the easiest and safest way to find a file on Depositfiles. Since you know the source of the information, you can be sure that the link is not broken, its validity period has not expired and it leads exactly to the file that you need. The link should look like this: http://depositfiles.com/files/хххххххххх, where "x" is a combination of nine Arabic numerals and letters of the Latin alphabet.
Step 2
To download a file, click on the link or enter it into the address bar of your browser.
Step 3
Use one of Depositfiles' external link search engines - Rapidlibrary, Sharedigger, Filestube, etc. These are third-party engines that have no direct relation to the Depositfiles file-sharing service. Enter the file name or part of the name in the search box. If the search engine offers a search for several file hosting services, select Depositfiles from the list. As additional options, some services allow you to select a file type or extension, and search results can be sorted by relevance, popularity, download date and file size.
Step 4
Try looking for links to Depositfiles on numerous entertainment portals that offer free downloads of music, video clips, movies, e-books, computer programs and other content, often without even registering. Many users post download links on these resources. They are popular and frequently visited, and Depositfiles, like some other file sharing services, pays money for each download of an uploaded file. This method is the most unsafe of the three. When you click on the link, there is a good chance that you will not go to the file download page, but to a third-party site. For example, it can be a resource with paid content, a porn site or a site that threatens the security of your computer.