The term "fake account" in social networks usually means an account that does not contain personal information, but it is not entirely correct to define a personal page this way.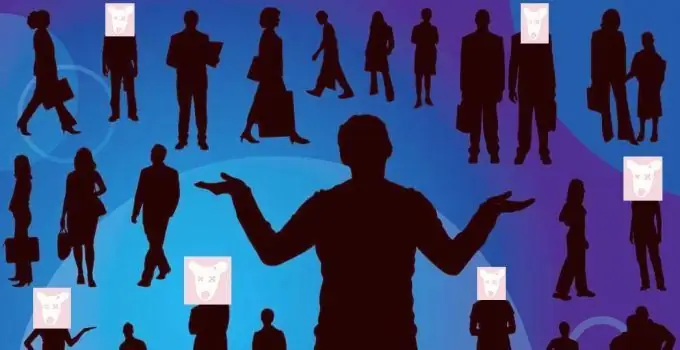 What is the danger of fake pages?
Unfortunately, no one benefits from fake pages. Very often, fake accounts are created for fraud, spam, or even viruses.
For groups, such subscribers are also not useful - they only reduce the level of trust among ordinary visitors, and also interfere with calculating the effectiveness of advertising campaigns.
Which page should be considered fake?
Pay attention to the following signs, but keep in mind that they cannot be unambiguous signs of falsehood:
1. Fake name.
Before naming a page on which a clearly fake name is indicated, remember that a real person may want to call himself the hero of his favorite movie / cartoon / game, dream of changing his first or last name, not want to "shine" his real name in the public domain,
2. Friends have many pages that look like fake ones.
Also an ambiguous sign of a fake page. Or maybe the owner of the page simply adds as friends everyone who "knocked" with such a request.
3. On the avatar is not a personal photo, but an abstract picture / photo of a celebrity / image of a cartoon character / photo of fauna or flora.
To create a fake account, you can download a photo of a real person from the Internet, so this feature cannot be considered absolute either.
4. There is no information about the school, university or technical school where the owner of the page studied, place of work, military service, relatives, or other personal data.
Lack of personal data can be, for example, a sign of laziness or secrecy of the owner of the page, but not a fake page.
5. No personal photos.
It is believed that people like to boast of new things, a well-spent vacation, to share the joy of the holiday. The selfie fashion has given us pages filled with thousands of photos like "me and the street", "me and the pillar", "me and the carpet", "me and all the sights in a row," but why should you consider only such social media page owners to be real?
Note! Fake quality pages can be filled with photographs, but the images are likely to be non-unique. Moreover, real users post images gradually, while a fake account will be filled in one or two visits.
Conclusion
So, as you can see from the above list, at first glance it is difficult to distinguish a fake page from a page belonging to a real person. To make an unambiguous conclusion, you will have to not only carefully study the page, but also observe the behavior of the account owner, study the content that he generates.