Google services are highly functional, although they have never been considered the easiest to use. Some of the functions of this intelligent system are so deeply hidden that they may not seem too obvious. But the benefits of the additional features provided by Google are very significant.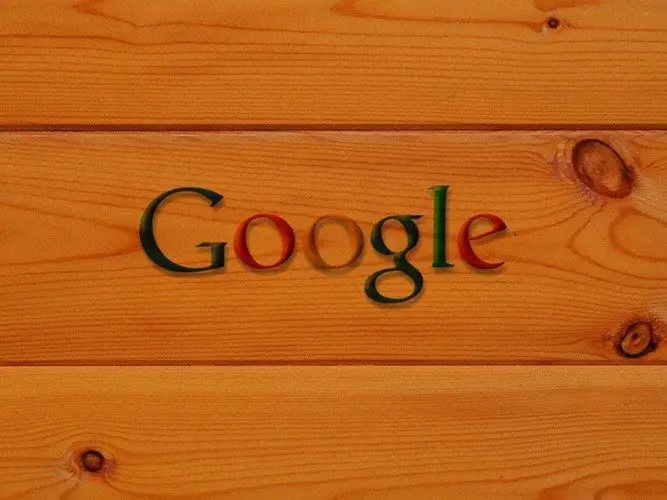 # 1. How to create a new account using a valid email address
It is generally accepted that a Google user account and a Gmail mailbox are one and the same. But this is not entirely true. By clicking on the corresponding link, you can create an account where any email address will be specified as a login.
accounts.google.com/SignUpWithoutGmail
No. 2. How Google perceives user preferences
Google services study the user's preferences and the sites that he visits. The entire set of signals allows you to create a generalized socio-demographic profile, which includes the estimated age, gender, interests. This is done in order to provide the user with the advertisement that may be of the greatest interest to him. By clicking on a special link, you can find out how Google sees you:
www.google.com/ads/preferences/
To customize the personalization of advertising messages in search and on Google partner sites, you need to indicate your true interests and refresh the page following the instructions of the service. If desired, some interest can be removed. In order for the applied new settings to be reflected on a specific device, you need to sign in to your Google account. The settings will stop being used when you delete cookies.
Number 3. Upload user data to the Google ecosystem
The user has the opportunity to download in the form of an archive his photos, messages in the mail, contacts, video materials:
www.google.com/takeout
The downloaded data will be saved on Google servers. The archive type can be selected in the "File format" section. After creating the archive, the support service will send the user by mail a link to download the archive. Export can take from two to three minutes to several hours.
No. 4. How to report copyright infringement
If you happen to see your content on a third-party site that is used by one of Google's partners, file a complaint against the violator and request that such content be removed. This page will help you cope with the task:
support.google.com/legal
Here, the user can remove from Google search sites that use his materials without permission.
Remember that you can customize access to your personal information. To do this, go to the "About me" section of your Google account and click on the pencil icon. Next, you need to follow the instructions that appear. You can easily open your data to other users:
date of birth;
floor;
place of work and position;
places that you managed to visit;
education.
Your name and your photo can be displayed on most Google services.
No. 5. User movement history
An Android mobile device can send information about a user's location and speed to Google services. In a special section of Google Maps, you will see geolocation data, if available. If necessary, this information can be downloaded as a file and viewed. Useful link for tracking geolocation:
maps.google.com/locationhistory
The list of places visited by the user can improve a number of the capabilities Google provides. It will be easier for you to select the route to follow and use the advanced search for geographic objects.
No. 6. How Google stores search queries and ad clicks
Google never loses data about a user's search queries and retains information about which ads they viewed:
history.google.com
Using Google, people trust the system with their personal data. Therefore, the user gets the right to know what information the service collects about him, how this information helps to improve the services.
Google collects the following types of data:
search queries;
sites visited;
watched videos;
ads that interest you;
user's location;
cookies;
IP address.
No. 7. Save inactive Google account
If a user does not log into a Gmail account at least once every nine months, Google may well close the account - these are the rules. But what if you simply forgot about it? To do this, you just need to specify your main Gmail account as an additional address, where the system will send notifications and alerts. You can do this using this link:
www.google.com/settings/account/inactive
This service is called just in case. Fill in the instructions on what the system should do with your account if you suddenly stop using it. The user has the right to give the command to delete the account or send the information stored on it to any other address.
If you trust someone else with your account information, they will receive an email after you take your account offline. It will say that this person has been given access to data from an account that belongs to you (your email address is indicated).
Please be aware that you cannot restore your Gmail username again after deleting your account.
No. 8. User account activity report
This feature is useful when you suspect that your account is being used by someone without your knowledge or permission. You do not need to guess for a long time and torment yourself with doubts. By clicking on the link below, the user will see:
your actions;
your devices;
IP addresses;
geolocation data.
As a result, the user will be able to understand where the account was logged from in the last 28 days. The function of remote termination of a work session is not provided here. Link to implement the described function:
security.google.com/settings/security/activity
After choosing a device, you can evaluate the detailed information (place and time of logging into the account, and so on).
No. 9. List of access rights
It contains a complete list of applications, browser extensions that can read or write data in a Google user account. If the access level assumes "access to basic information", this means that the application is using the account for authorization purposes.
security.google.com/settings/security/permissions
On the corresponding page, the user will see which sites and mobile applications are granted access rights to the account, as well as the type of permissions.
No. 10. Resetting Google Apps Administrator Password
This link will be useful for those who use Google Apps. Such a special account is usually created in companies or educational institutions. A work account of this type has a corporate address; the account is managed by a special administrator: it is he who determines which services employees can use. When using Google Apps, individual services may work slightly differently.
If someone gains unauthorized access to such an account, visit the following link and reset your administrator password. To make the link active, insert the domain name in the appropriate place in the line.
admin.google.com/your-domain/VerifyAdminAccountPasswordReset
The system will ask you to verify the domain name. To do this, you will need to create a special record in the DNS settings.