Today, the electronic messaging service is used everywhere. With its help, you can send a message anywhere in the world and receive a delivery report in just a few seconds. Although this technology has been known for several years, not all Internet users are able to work correctly with this tool.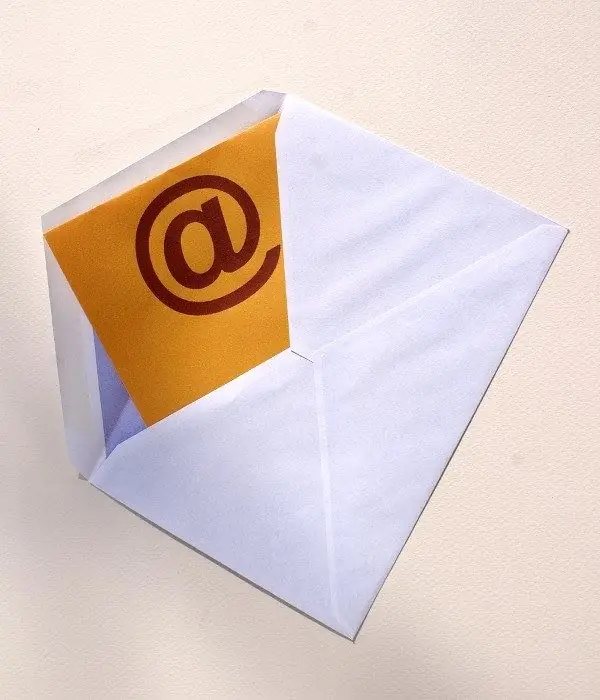 It is necessary
Computer with internet access
Instructions
Step 1
Before you can view or read incoming messages in your email inbox, you need to open it. To do this, you need to launch a browser and enter the exact address of the web server on which your e-mail is located in the address bar. Enter your registration data (login and password) in the empty fields. If you do not remember exactly what data you used during registration, use the "Account password recovery" option.
Step 2
After clicking the "Login" button, you will find yourself on the page of your mailbox. Click on the Inbox folder to view all emails in that directory. Messages marked with a paper clip have attachments (uploaded files). You should be very careful about such emails, as attachments to emails may contain malicious objects.
Step 3
To view the letter, click on its title. Unread headers in this folder are displayed in bold and are usually at the top of the list. If an open letter is displayed incorrectly, i.e. instead of the usual Cyrillic letters you see squiggles, you need to scroll the text of the letter to the very end and click the link of another encoding. If you have tried all the encodings, and you still haven't received the desired result, then the sender of the letter is working with a different operating system or email program.
Step 4
After reading the text of the letter, you can delete it. To do this, click the corresponding button in the upper or lower button bar. If the message is not deleted, it will remain in the Inbox folder. A large number of messages read leads to slow loading of the mailbox, so it is advisable to periodically delete unnecessary messages. It is recommended to archive letters that are important to you or move them to another directory; there are special buttons for this action.