The responsibility of distributing IP addresses in the global network is assigned to regional Internet registrars, of which there are only five on the planet today. However, they do not issue addresses directly to hosting providers, but trust local registrars, from which companies that host client sites on their servers receive, as a rule, not one or two IP addresses, but a whole range.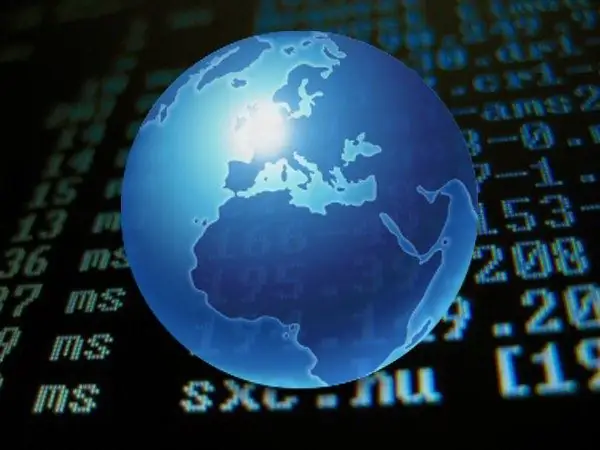 Instructions
Step 1
The practice of using Internet addresses by hosting providers is such that it is more correct to talk about the IP address of a particular site, and not the hosting as a whole. You can find it out, for example, using your own means of the operating system installed on your computer. On Windows, this requires a command line interface emulator - run it using the search engine if your computer is running Windows 7 or Vista. Press the Win button and in the search box enter three letters - cmd. The menu will display a list with search results - most likely it will contain only one line with the text cmd.exe. Click this link and a command line interface window will be launched.
Step 2
Enter the tracert command and enter the domain name of the site separated by a space. You know for sure that it is hosted by the hoster you are interested in. This will run the utility for tracing the route from the network card of your computer to this site, but there is no need to wait for the end of its work - the IP address you are interested in will appear in square brackets after the domain name in the first line, immediately after pressing the Enter key.
Step 3
With regard to hosting as a whole, it is more correct to talk about the range of IP addresses allocated to it. You can also get this information if you use any of the network whois services. There are a huge number of sites on the Internet that provide the opportunity to make a whois request - use, for example, the services of one of the largest domestic registrars Reg.ru. Go to the page https://reg.ru/whois and enter in the text field the domain name of any site hosted on the servers of the hosting provider you are interested in. If you do not know any other site, then use the domain of the site of the provider itself - with a very high probability the company keeps it on its own server.
Step 4
Click the "Check" button and in the query results the script under the line with the domain name will display a link with the corresponding IP address. Click on this link and in the information on the next loaded page find the line with the variable inetnum - the desired range of IP addresses will be indicated opposite it. However, keep in mind that the hoster may own several of these ranges.