Internet television has now become almost as widespread as satellite television. Besides, it is far more convenient than the latter - you do not need to call a wizard to connect a bulky antenna. It is quite easy to connect to Internet TV, and the subscription fee has long since dropped to quite reasonable prices.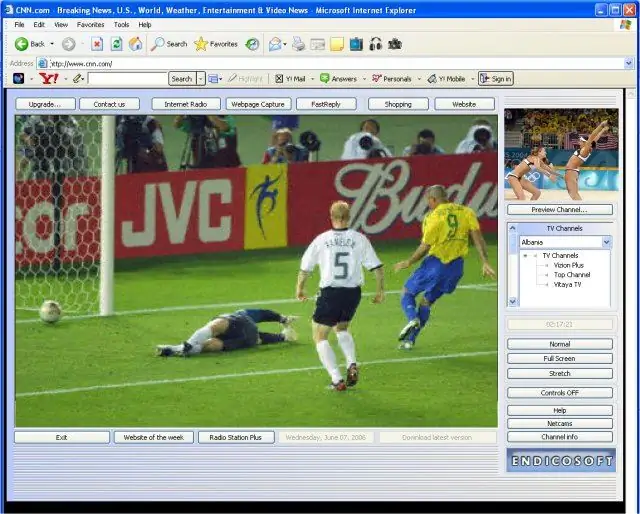 Instructions
Step 1
If you are already connected to the Internet, find out if your provider provides such services. If not, contact another provider for the TV connection service. If so, then you just have to find out the conditions for connecting the service and buy a set-top box decoder. So, let's say your provider can provide you with digital TV channels.
Step 2
Find out from the operator all the conditions for connection, and best of all - go to the website of your provider and carefully study the available tariffs, choose the one that best suits your requirements. In your personal account or at the provider's office, draw up an agreement for the provision of the relevant services. After activating the service, a notification from the provider will be sent to your personal account, in which the number and activation code of the service will be registered.
Step 3
You can purchase a set-top box (decoder) for watching digital television in a specialized store or directly from a provider. If you are not sure if you will like Internet TV, you can rent a decoder - many providers of such TV now provide this service. If you do not have enough funds to buy a set-top box, take it in installments. This method of acquiring a decoder is now also generally possible. Connect the decoder to your home TV and modem. When you turn it on for the first time, you will have to enter in a special dialog box the number and activation code sent to you along with the confirmation of the connection to the service. When connecting the service or after installing the set-top box, do not forget to choose exactly the channel package that will interest you. Currently, providers provide a very wide selection of both the channels themselves and the options for their set.
Step 4
Do not forget to top up your personal account in time so that the service is activated and you can watch Internet TV. In case of any problems or connection problems, feel free to call the support service of your provider.