Online commerce is a good option for those who want to try themselves in business, but are not ready to spend money on renting and decorating a sales area, and for those who already sell goods in a store, but are interested in expanding the market.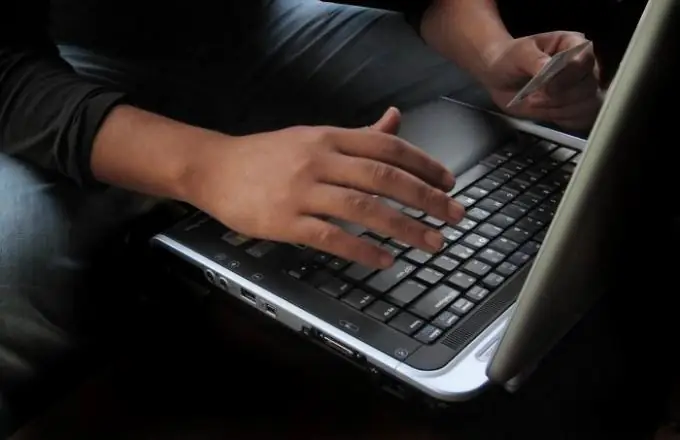 Instructions
Step 1
A modern person does not even have to leave the house to buy the goods he needs: almost everything can be ordered via the Internet. Food, drinks, household chemicals, books, electronics, sports and leisure goods, household appliances - the range of online stores covers any need. Despite this, you can still find your own niche in the online trade market, by occupying which you can earn income and develop as a businessman.
Step 2
To open your store on the Internet, first you need to decide for yourself several important questions: will you act in the legal field of the Russian Federation or "in the dark", what exactly are you going to trade, what payment methods will be accepted, how and within what limits will be carried out delivery?
Step 3
If you decide to register your business, then you will need to choose the form of ownership (individual entrepreneur or limited liability company), as well as one of the taxation schemes depending on the payment system and the presence / absence of a pick-up point. You will also need a bank account and a stamp.
Step 4
The next step is to create a website. Online you can purchase or download a free online store template, which can then be modified in accordance with your wishes. Choose the name and address of the site, pay for its placement on the Internet. Please note that the address should be short enough and memorable. You will also need to fill out the product catalog on the website, indicate prices, product descriptions, and take photos.
Step 5
After choosing the goods that you intend to trade, conclude contracts with suppliers. Some of them work exclusively on a prepaid basis, while others may give the goods for sale, that is, you will have to pay for them after the sale. If you want to store the goods at home, you will need a storage room, but at the start of the project, you can first take orders, and only then go to pick up the goods, which will save money on storage.
Step 6
Decide how you will deliver the goods: by yourself, by couriers or by mail. At the first stage, while there are not a lot of orders, you will be able to cope on your own, but with an increase in sales, you will need to hire drivers or couriers.
Step 7
Conduct an advertising campaign: promote your site on the Internet yourself or with the help of specialists, order and print flyers, brochures, catalogs. Advertising can be placed in elevators, on boards at entrances, in mailboxes, at transport stops.