Right-clicking on the elements of web pages made using flash technology, instead of the usual context menu with the item "Save As", calls up the Flash plug-in's own menu. This creates certain inconveniences for the user when saving files to a computer. However, the browser does not have such problems - it normally downloads and shows the web surfer flash elements, which can be used instead of the standard saving procedure.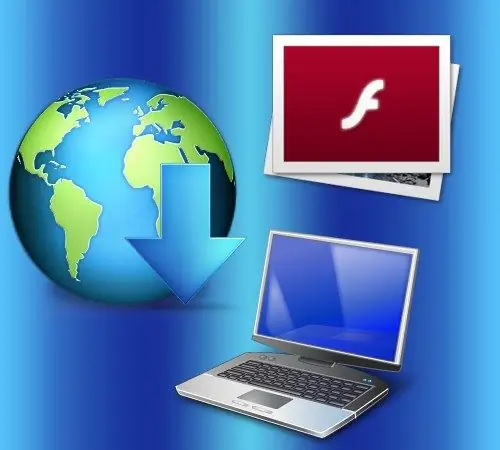 Instructions
Step 1
Retrieve the flash movie from the browser cache. This is a temporary storage of files in which the application places elements of web pages in case the user visits the same address again on the network. Depending on the type of browser, you need to look for the storage location for temporary files on your computer in different folders. For example, to get into the Google Chrome cache on the OS system drive, open the Documents and Settings folder and navigate to the directory with the computer user account name. Then expand the Local Settings, Application Data, Google, Chrome, User Data, Default, and Cache directories one by one. The file you need to look for in the repository must have a recent save date and swf extension.
Step 2
If you are using Internet Explorer, you do not need to search for the cache yourself. Expand the "Tools" section in its menu and select the "Internet Options" line. In the window that appears, click the "Options" button in the "Browsing history" section, and in the next window, click "Show files" - the temporary files storage will open in a separate "Explorer" window.
Step 3
Instead of searching for the cache, you can use the option to save all page elements to any location on your hard drive. To do this, after loading the desired page into the browser, press the key combination Ctrl + S. A save dialog will appear on the screen, in which you must specify the folder where all page elements will be saved, and also select the line "Web page, completely ". Click the "Save" button, and then go to the folder specified in the dialog and find the required flash file among other objects.
Step 4
To download a flash movie from any popular Internet resource, you can use a web service that allows you to get a regular file download link. To do this, copy the address of the web page containing the required flash movie in the address bar of your browser and go to the website http://videosaver.ru. Paste the link into the only text field of the form, in the drop-down list next to it, select the name of the web resource and click the "Download" button. In a couple of seconds, a link "Download file" will appear under the form fields - right-click on it and select the "Save As" command.