Currently, more and more people use personal pages both on social networks and on the Internet in order to make some of the information about themselves available to a wide audience, to allow people to know a little more about themselves, as well as to share impressions and hear reviews. There are several types of personal pages you can make, each with their own pros and cons.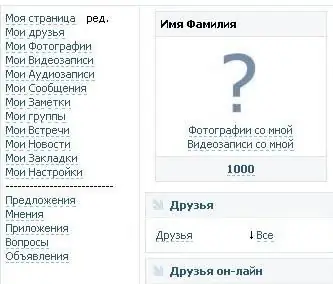 Instructions
Step 1
Create a page on a social network. To do this, you need to register in it using your mailbox. On this page, you can easily upload photos, music and videos, as well as chat with friends. The page on the social network is very easy to use and has only one drawback - it is impossible to change the design in it, the way it will look to others.
Step 2
Use a service like twitter.com. This service allows you to create an individual design using layouts that can be found in large quantities on the site. Among the main advantages of this site is a convenient news feed, which is available to all Internet users.
Step 3
Register on a site that provides services for creating a free site using an online builder. The process does not take much time - in fifteen to twenty minutes you will be able to upload the resulting site to the public. Among the disadvantages of such a site is that the visitors will have no other way to send you messages other than to your e-mail box.