To create an ICQ number, which will be used for communication in this instant messaging service, you will need to complete the registration procedure on the official website of the service. After specifying the necessary data, you will receive a unique UIN and can use it to exchange messages with other users.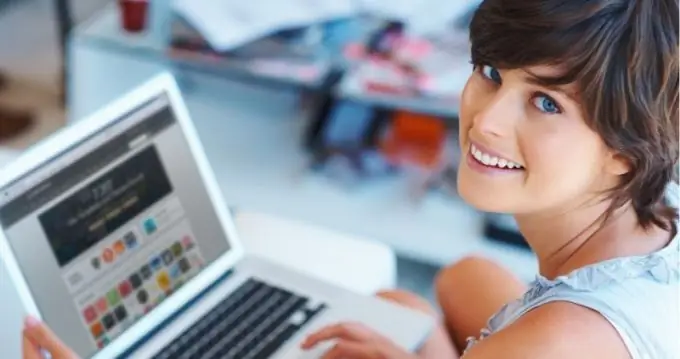 Instructions
Step 1
Go to the official website ICQ.com using the browser installed on your system. On the page that appears, select the "Registration in ICQ" item, which is located in the upper right corner of the window.
Step 2
A form will appear in front of you, which you will need to fill out to create a number. Please enter your first and last name. Also enter your real phone number to receive an authorization code, which will allow you to complete the registration procedure and get the required UIN. Click "Receive SMS with code" and wait for a message from the service. You can also use the link "I don't have a phone number" and activate the service by specifying an email address.
Step 3
Enter the code you received on your phone on the next page. If you chose activation via E-mail, go to the mail and use the link from the letter to complete the procedure for creating an account. Now you can install any ICQ client and enter the received data into the corresponding menu of the program. If the data is correct when you try to log in through the client, you can start adding new users to your contact list and exchanging messages.
Step 4
Registration in the ICQ service can also be done through the program. Go to the official service page and click on the "Download ICQ" link. Wait for the download of the program package to finish and run it by clicking on the installer file. Complete the installation by following the on-screen prompts.
Step 5
Run the installed program by double-clicking on the utility shortcut on the desktop. You will see a window in which you will be prompted to enter your account information. Click on the "Register" link and fill in all required fields. After the operation is completed, you will see a corresponding notification and your UIN number in the program window.
Step 6
If you have forgotten your UIN, go to the ICQ.com website and click on the "Login" link in the upper right part of the page that opens. Enter your email address and password and click "Login". After that, hover over your nickname in the upper right part of the program window and click on the link "My profile". A new window will display your account number.