Vkontakte is one of the most popular and oldest Russian social networks. Its creator is Pavel Durov. The site is constantly evolving, new opportunities appear for users, system errors are corrected.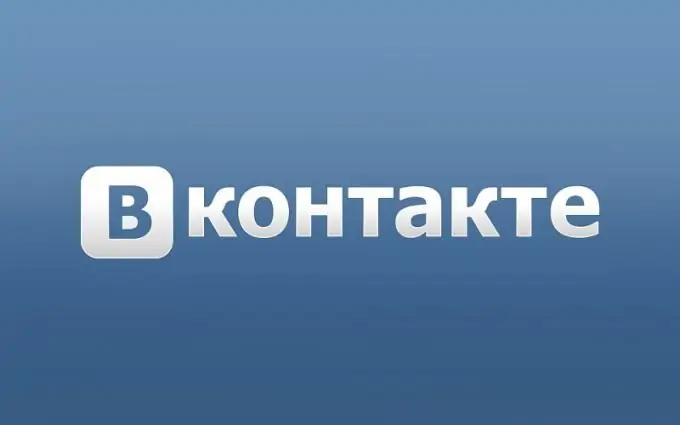 Instructions
Step 1
To change the last name in your personal profile on the Vkontakte website, go online, go to the portal, and enter your own password and login in the box in the upper left corner. The login is most often an email address. The password is set by the user. In order not to forget it, create a document in which you enter complex logins and passwords. It is more convenient not to remember each time a combination of letters and numbers, but simply copy it and paste it into the desired window.
Step 2
If you have forgotten the code, click the "Recover password" button. A new one will be sent to your phone (if it is "tied" to your profile) or the e-mail address specified during registration. Enter it on the main page of Vkontakte, under the login. When you open your profile, the password can be changed to another one. The code must contain Latin or Russian letters, numbers, and differ from the previous cipher.
Step 3
To change the name of Vkontakte, in your profile, look for the link "My page". You will see it in the main menu, on the left, at the top. There will be an "Edit" button next to it, written in light gray font. Follow it to the new menu. There you can edit personal data - name, surname, gender, marital status, date of birth, hometown, etc.
Step 4
On the "General" tab, change the last name to a new one. For some time, only Russian letters can be used for writing. The site does not accept the Latin alphabet. But instead of a surname, you can specify a pseudonym. The word must be decent. Pages with doubles of movie stars, politics and show business are also blocked.
Step 5
In addition to the surname, on the "General" tab, you can change the composition of the family, on the next tab - "Contacts" - specify the phone number, website, e-mail. On the "Interests" tab, describe your passions and hobbies, in "Education" - indicate the school number and the name of the university (so your classmates and classmates can easily find you). You can also fill in the lines on the "Career", "Service" and "Position" tabs.