The most popular mail services today are Google Mail, Mail.ru and Yandex. Mail. Sometimes users delete old e-mails in order to create a mailbox in a different, more convenient system. In different electronic mail systems, the procedure for restoring a mailbox, regardless of the reason for its deletion, is approximately the same.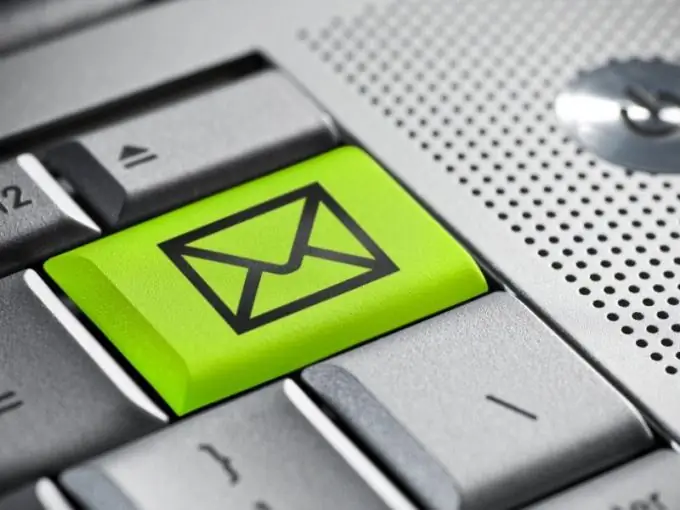 Instructions
Step 1
Deleting a mailbox does not mean deleting an account in the system. Many multiservices and portals, such as Google, provide not only mail for the user ID, but also documents, organizer, web designer tools, and other sub-services. After deleting a mailbox in one of these services, for example, Mail.ru, you can restore it by logging into your account. Find the item "Create mailbox" in your personal account (account), and an e-mail will be created for you with the same address that you had earlier. However, letters that were in the box before deletion will be erased.
Step 2
If you have deleted not only your e-mail, but the entire account, you will not be able to register the same address within 3 months. Most likely, your e-mail name will be frozen for 90 days and cannot be restored. Of course, there is a possibility that after 3 months this address will be registered by another user and you will not be able to restore your old e-mail. Therefore, if this address is important to you, try to re-register it immediately 90 days after deleting your account.
Step 3
Some mail services delete a mailbox due to client inactivity for 3-9 months. This period is prescribed with the agreement between the postal system and its user. In this case, you can restore your e-mail by contacting the support service through the feedback. Most likely, you will be required to indicate the old password from the mail and / or the answer to the secret question.
Step 4
With the advancement of SEO, social media and internet scams, the mailbox can be deleted due to its use for the purpose of sending spam and viruses. Perhaps your email account was hacked by hackers, and access to your e-mail was closed, and the address was blocked or deleted. To resolve this issue, also contact technical support to restore your account. You may need a scan of your passport for this.