Computer users who work and play on the Internet often fall prey to ad modules that "move" to their computers when they open some advertising sites.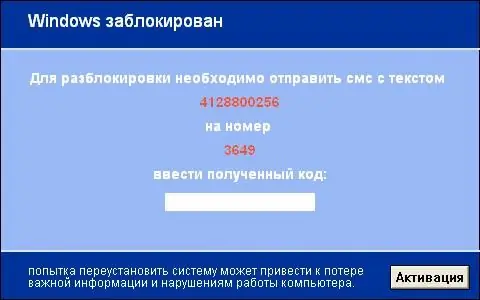 Instructions
Step 1
Usually ad modules appear on the desktop immediately after going to a dubious site or downloading a "useful" file. They represent an informer (often of pornographic content). To delete it, they offer to send an SMS to a short number, receive a code and enter it. But the banner will not disappear, and the fraudster will appropriate the money.
Step 2
So, removing the banner using Internet Explorer (IE): You need to open the IE browser. In the menu, go to the chain of items Tools -> Internet Options -> Advanced. Next, click on the Reset button. Restart the browser.
Step 3
The second option is in the Service, in the Add-ons menu, select the Enable / Disable Add-ons item. We are looking for files that end in lib.dll, select any such file and turn off the settings for it. Restart IE. If the banner has not disappeared, turn on the settings for the file, turn them off for the next one and check again.
Step 4
The third option is as follows. We go to the Control Panel, from there to Internet Options. In the Programs tab, disable all enabled elements. Launch IE. We go to any page, exit. We look in the Add-ons, which of the elements turned on by itself. Next, we are looking for a file corresponding to this add-on and mercilessly deleted. At the same time, in the search, do not forget to enable the display of system and hidden files, which can be done in the Folder Properties.
Step 5
Mozilla Firefox. Everything is simple here: go to the Tools menu item, then Add-ons, then Extensions. We delete all files with suspicious or unfamiliar extensions.
Step 6
At the Opera, the process looks different. Follow the menu along the path Tools -> Options -> Advanced -> Content -> Javascript Settings. Empty the field called Custom Javascript Files Folder to a single character. Next, close the Opera. It is better to clean the registry after that: select Run from the Start menu and type Regedit in the command line. In the registry editor, we look for the names of suspicious files and delete all entries in the registry related to them.