Files with the MOV extension are video containers recorded using Apple QuickTime technology. This video format was originally created for the Mac OS operating system. This video recording format is widely used in digital camcorders and mobile devices.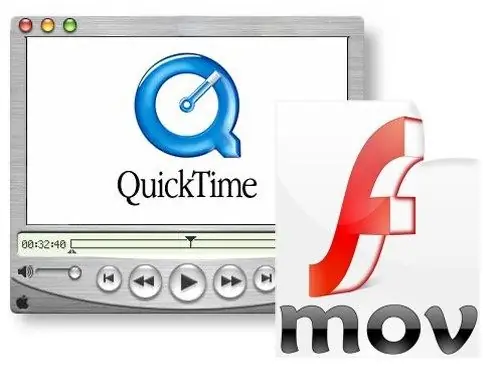 Instructions
Step 1
Many hardware and software players play files with the MOV extension. The need to convert such files to another format may arise in connection with the desire, for example, to burn a disc for a DVD player or play them on a computer that does not have QuickTime codecs.
Step 2
You can find many converters like MOV2MPEG or MOV2AVI on the Internet. Some of them are free. Usually, the choice of conversion settings for such programs is limited, but if you are satisfied with their parameters, then use one of them.
Step 3
Apex Video Converter Super is a very good converter with a lot of settings and internal codecs, but it is difficult to install, during which it introduces a lot of unnecessary programs, settings and registry changes. If you manage to find a version without these flaws, use this converter.
Step 4
Convenient freeware Any Video Converter Free also converts MOV files. Its feature is the use of hardware profiles. For example, if you enter the name of the device on which you will watch the video before converting, then the result will be a file that fully meets the requirements of this device. Moreover, the devices can be very different, from a DVD player to a mobile phone.
Step 5
Video editors that have built-in codecs also successfully convert MOV files. For example, in the Avidemux program you get the opportunity not only to convert such files, but also to cut, glue, and change parameters. This program is fast enough and can be used to convert HD videos.
Step 6
With the QuickTime codecs installed on your computer, you can work with MOV files using the Virtual Dub video editor. Just be sure to pay attention to the version of QuickTime, preference should be given to the newest one.
Step 7
Now there are many online services for converting video files. And there are also free ones. You can use any of them. In some cases, this is the most rational solution.
Step 8
There is an original way to convert videos online using the VKontakte social network. If you are using the Mozilla Firefox browser, install the DownloadHelper plugin for it. Upload video with MOV extension to video section and wait for it to finish processing. Now, using the DownloadHelper plugin, you can download your video file in MP4 or FLV formats to your computer.