Many seasoned "minecrafters" know that in multiplayer gameplay, perhaps the best way to ensure the safety of your character and his property in this game is private. A number of players lock individual objects (for example, chests with valuable materials and items), but even more people do such actions in relation to rather large territories.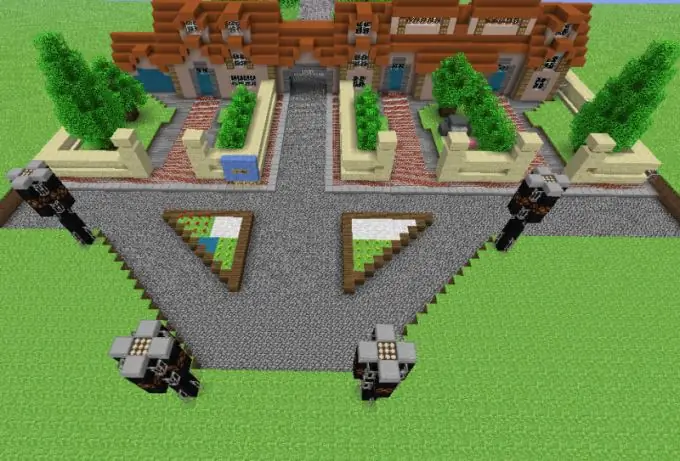 Situations when you need to deselect a site
Private in Minecraft is not only salvation. Used in excess, it can turn into a real curse for players. First of all, on most servers there are limits on the seating of plots, and gamers acting on a large scale in the game very soon reach the limits of what is allowed in such matters. So they liked another location, but they will no longer be able to secure it for themselves - they already have a lot of regions.
In order to avoid such an unpleasant situation, do not be greedy. It is better for the player not to leave private in those territories that he left a long time ago and where he no longer stores anything of value. Others should be allowed to use such areas - because every gamer on the gaming space of this particular server needs to settle somewhere, place his belongings and provide them with protection from griefers.
That is why the WorldGuard plugin, thanks to which it is possible in Minecraft to allocate territory and privatize it, provides means for performing reverse actions. Any gamer, if desired and necessary, will be able, with the help of special commands, to remove the assignment of a section to himself.
Procedure for deleting a private territory
He should first remember the exact name of his region. It is important to know that capital letters play a significant role here. If the privatization took place a long time ago, and the name of the territory has been erased from memory, it can be restored. To do this, take a rope in your hands (if it is not in your inventory, it can be crafted according to a simple recipe from four threads and green slime) and, by right-clicking on the site, read the name in the inscription that appears. Another way to find out the right combination of characters will be simpler. Gamers just need to enter a simple command into the chat - / rg list.
The next step is to remove all users from the site. Here, their physical presence is not important - the necessary teams will simply deprive them of the authority to make any changes in the allocated area. If his owner's memory has changed a little and he is not sure that he remembers the nicknames of those whom he appointed as residents or co-owners of the region, he can view their full list by typing / rg info in the chat, indicating his name separated by a space.
The deprivation of certain gamers of any authority in relation to a given territory is done as follows. If a person was endowed with the rights of an ordinary resident, the / region removemember command is registered in the chat, and in the case of the co-owner - / region removeowner, but it is important after any of these phrases to indicate first the name of the region in relation to which such actions are performed and the player's nickname.
Now all that remains is to delete the area previously allocated by the player for himself. Of course, this operation will not physically remove this territory - it will simply allow it to be privatized, making it available for settlement and development by other gamers. You need to write to chat / region remove or / rg remove, followed by the name of the region separated by a space. If it doesn't delete it, you can try / region delete.
By the way, if, in the course of any operations with the territory, the gamer accidentally allocated a site that he does not need, it is removed with one command. It will be enough for him to write // sel to the chat - and the visual selection will disappear. However, if, due to some mistake in the actions, the seized territory is not deleted, you can resort to a radical method - reinstalling your Minecraft launcher.