A modern person has to store a lot of different information on his personal computer: photographs, videos, audio files, documents. However, sometimes there are problems such as lack of space and loss of important information due to breakdowns of the hard disk of the computer. Remote storage servers help solve this problem.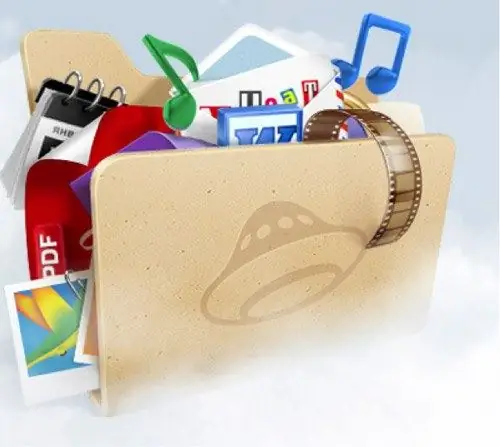 One of the options for storing information on the Internet is Yandex. Disk. The service provided by Yandex is absolutely free. It allows not only to save the information the user needs, but also to process it. At the same time, it is possible to work with downloaded files on any device with Internet access, from a smartphone to a stationary computer.
It is very easy to upload files to the server through Yandex. Disk. This can be done both with the help of a special application that requires preliminary installation, and through the interface of the site itself. You can download files from both laptop computers and smartphones with Android or iOS operating systems.
Yandex. Disk allows you to exchange uploaded data with other users, which is especially convenient when you have to work with large amounts of information and with a large number of people. Files can be made public.
The downloaded data will be stored on Yandex servers, while a local copy of the file will be saved on the user's mobile device or computer.
After registering Yandex. Disk, the user has 3 GB of free space for storing data, but the volume of Disk can be increased.
Currently, the service cannot upload very large files (a 10 GB limit is set). In addition, most browsers find it difficult to deal with such operations. Therefore, it is better to download "heavy" files using a special program provided by Yandex.
In the Yandex. Disk interface, you can create separate folders and load the necessary data into them. This is very handy for sorting uploaded files. A big advantage of the service is that the storage period of the uploaded data, unlike most file-sharing services on the Internet, is not limited.
Storing files on Yandex. Disk is absolutely safe, since information is transferred over a secure connection, all downloaded data is checked for viruses, files are not damaged, not destroyed, or lost.