Almost every user on the Internet has his own e-mail address, called the simple word e-mail. And there is nothing surprising in the fact that many people create several such addresses at once. One is for work, the other is for personal letters, the third is for business mailing and correspondence. The number and purpose of mailboxes can be anything - the main thing is for a person not to get lost in the "electronic wilds" and know how to create a new e-mail address.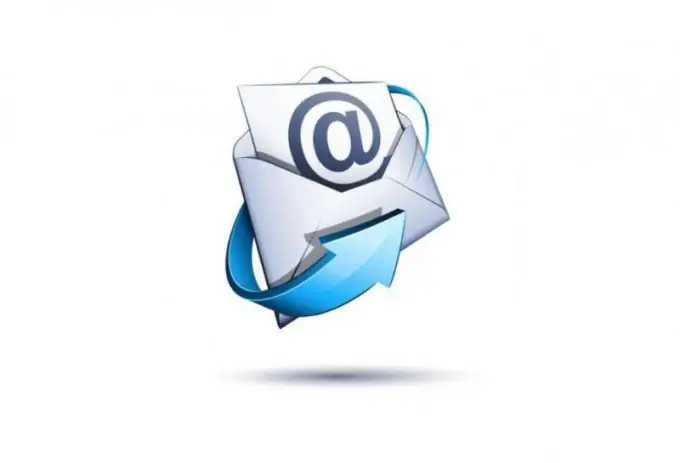 Instructions
Step 1
In order to create a new e-mail, you need to go to any free mail site. An example is Yandex mail, mail.ru, gmail.com, rambler.ru, yahoo.com, etc. In the upper right-left corner of the page or in the middle at the top, you will see the designation "mail", "create an account" or "registration". Feel free to click on the desired button and go to the page with the registration form.
Step 2
Now you need to fill in all the fields, especially those marked with a red asterisk. The name and surname are always indicated, but the patronymic is not required. Come up with a name for your mailbox. It could be an interesting word, your first and last name, the name of your company. Then think about your password. It must be complex in order to reliably protect your mail. It's good when the password consists of a set of upper and lower case letters and numbers. Write it down in your notebook so you don't forget.
Some email programs require you to specify your date of birth and protect your password with a secret word. In this case, follow the instructions. Feel free to include additional information about yourself. After you create a new email address, you can use special settings for your personal data and make them invisible to everyone.
Step 3
By clicking on the "register" button you accept the terms of use of the postal service. You will learn more about them if you click on the highlighted line under the registration button.
So, you managed to create a new e-mail. Almost immediately after that, you will receive the first letter from the site administration with congratulations and wishes for successful work in the mail program. Now you can write letters, send video, audio and photo files or start creating another email address on another mail site. After all, you know how to do it right.