Digital photography is a great creative tool. You can make a real work of art from images, giving them an unusual look, adding a variety of effects, inscriptions, ornaments. Photos can also be used to create calendars, postcards and collages.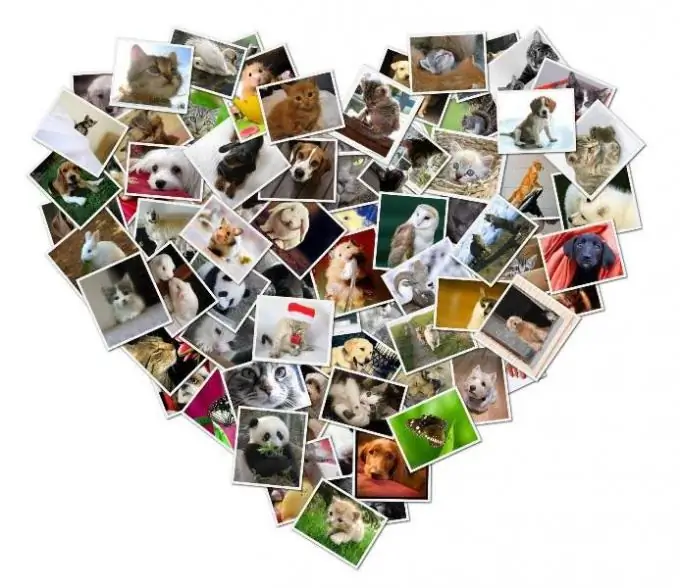 Photo collages are a great way to capture interesting moments of memorable events, create your own wall of desires, focusing on the most significant images. Moreover, making it yourself at home will not be difficult. The main thing is that you have a computer at hand, a special program for creating collages and the most successful photographs. Well, if you also have a printer connected to your computer, it will be just great.
Collage Maker Tools
A collage of photos can be made using a variety of programs, including functional graphic editors, special applications that even beginners can master. Among them are such programs as "Photo Collage" from the manufacturer AMS Software, as well as his other brainchildren - "Collage Studio", "Collage Master". Working with Wondershare Photo Collage Studio, Photo Collage Max, FotoCollage, Picture Collage, Picture Collage Maker and many others will seem no less interesting and at the same time quite simple. You can also use special online resources, of which there are many on the Internet. Among them are services CreateCollage.ru, Fotokomok.ru, PicJoke and others. And of course, do not forget about the popular multifunctional graphics editor "Photoshop". For those who find it difficult to understand all the variety of special photo programs, we recommend using the Microsoft Office application designed for creating presentations, Microsoft PowerPoint. As you can see, there are a lot of tools for creating photo collages. You just need to choose your own, in which it will be convenient for you to work.
Picture Collage Maker - Can't Be Easier
The principle of creating a collage from digital photos using specially designed programs is usually similar. First, you will need to install the application on your computer, select photos for work, launch the program and follow its prompts. So, you will be asked to choose a collage template, design style, add photos to the finished project (or created by you personally), place them on the page, if you wish, apply additional design, save the finished result and, if necessary, print the image.
One of the easy collage maker programs is Picture Collage Maker. Run the application. In the window that opens, select one of the available items: create an empty collage, create from a template, template wizard, grid wizard.
If you select an empty template, specify the image size (width and height), resolution, orientation (portrait or landscape). After that, from the templates provided, select the one that suits you best, add photos, if necessary, change the background of the collage, apply other changes - masks, frames, clipart, shape. You will have to act in the same way when selecting other items, just in this case you will immediately go to the collage mount mode. Save the finished image.
Collage in a couple of clicks
Online services offer to make a collage in a couple of clicks. At the same time, you do not need to possess any knowledge necessary to work with photos. Go to the site dedicated to making a collage, choose a template, upload photos and save the result. Please note: on some services, the finished photo may have a watermark with the name of the resource. You can get rid of it by registering on the site or making a payment (depending on the rules of the online service). However, these steps are not necessary, because the logo can be removed from the photo using a special program or online resource designed to remove unnecessary objects from images.