Removing the Google Chrome browser is a simple operation provided by the computer's operating system to remove programs. However, it is worth considering before deleting Chrome along with your Google account.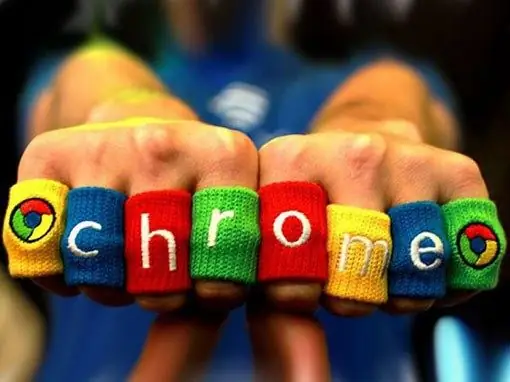 Google Chrome browser has established itself well among Internet users. It loads quickly. It is user-friendly and has many extensions that allow you to customize it for the special needs of any user.
It does not interfere with any of the other browsers installed on the computer. And it can work simultaneously with them. You don't have to use it "by default", but you can always use it if necessary. How to proceed if nevertheless the need to remove Chromium has arisen.
Steps to remove Google Chrome
If you really need it, then removing the Chrome browser from your computer is easy. This feature is built into the operating system. Removing the shortcut from the desktop will not remove the program itself or all of its components. Therefore, you should uninstall the browser in the same way as all Windows programs are uninstalled.
Through the "Start" command, you need to enter the Control Panel. Find "Remove Programs" for seven or eight or "Add or Remove Programs" for XP.
In the list of all programs installed on your computer, you need to find the line Google Chrome with the browser icon. Select this line with the name of the program by clicking the mouse.
Then right-click to call the "Delete" command and click on it. Everything. Now Chrome is not on the computer. It is removed correctly, along with the label and all components.
What you need to know before removing Chromium
If the desire to remove Chrome is associated with the appearance of banners or a virus infection, then removing Chrome will not help solve the problem.
The virus has already settled in the computer and it should be removed using antivirus programs. It can be either the well-known Kaspersky or Doctor Web. On the servers of these companies there are special programs that should be used to detect and disinfect the operating system.
Perhaps the need to remove Chromium after that will disappear by itself.
Synchronizing Chrome with your Google account and linking to Google services
If an account was created during the installation of Chrome, then you will not lose either your email or the account associated with all Google services with the removal of Chrome. Such as YouTube, Google+, Google Drive and many others. The account and related services remain accessible from other browsers.
If the goal is to remove Chrome along with your account and all the data, then you should think carefully about whether you need to lose so many convenient features in one fell swoop. Just logging into your Google account allows you to use all services at once, including site analytics services, video posting services, Google social circles, virtual data storage, and more.
To completely remove Chrome, along with your Google account and membership, you need to go to www.google.com/dashboard. This is a personal account for a Google account with a complete list of services and activity in them.
On the page you will need to find "Google Sync", go to the tab and click "Stop syncing and delete data."
Good advice - you need to weigh everything thoroughly before removing Chromium along with all the connections. It will be impossible to restore them.
Removing Chromium from the system does not require any special knowledge or skill. The Google Chrome browser is the same program as everyone else and its removal is not difficult for an entry-level user. But, before clicking the "Delete" button, you should think twice about everything and only then make a decision.