Some providers block access to some ports. They use this technique especially often when connecting at cheap unlimited tariffs. If a site does not load, or a program refuses to connect to the server, it is useful to check which port is being used.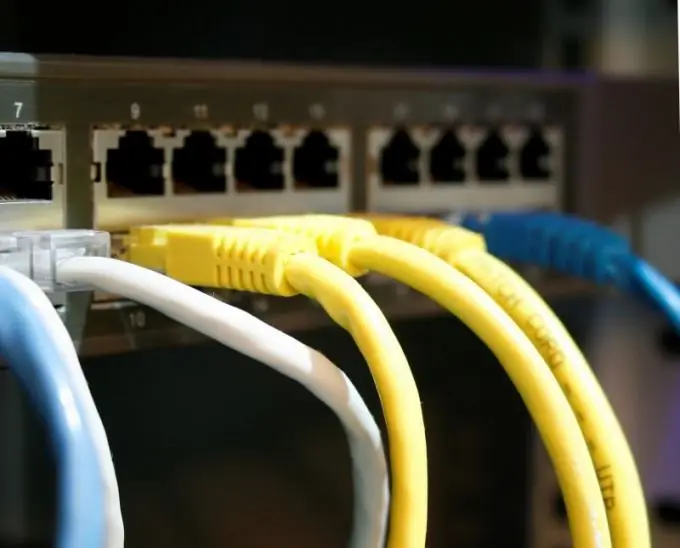 Instructions
Step 1
If your computer is not permanently connected to the Internet, connect it to the global network, for example, by turning on the modem and launching its service program. Also, in advance, launch the browser or the program that you want to connect to the server on a port unknown to you. Try to enter the site address into the address bar of your browser: if after that a colon and a port number are automatically added to it, you can skip further actions - it will become known to you anyway.
Step 2
Open your console. On Linux operating system, run the rxvt, xterm or Konsole program to do this. In Windows, use the cmd program ("Start" - "Run" - enter cmd - "Ok").
Step 3
When the console opens, start the process of connecting the program you are interested in to the Internet, or start updating the page you are interested in in the browser, and then immediately (until the connection is closed) enter the command netstat -ano into the console (there is a space before the minus, but not after it).
Step 4
Two tables will be displayed on the screen. Notice the Foreign Address column in the first of these tables. It will list IP addresses, followed by a port separated by a colon. Usually it has a number 80, which is open with all providers. If you see other ports, call the provider's support service, name your tariff and ask if such ports are open for you. You can also set an appropriate password in the provider's support forum. If it turns out that the ports are closed, if possible, reconfigure the program so that it connects to the server on a different port. You can view the content of the page using the Opera Turbo service, Skweezer or similar. As a last resort, switch to a more expensive tariff, having previously found out whether the port you need will then be open. Please note that opening some ports poses a security risk to your system.