Some users are categorically not satisfied with their speed of Internet access and data transfer within the local network. There are several ways to fix these problems.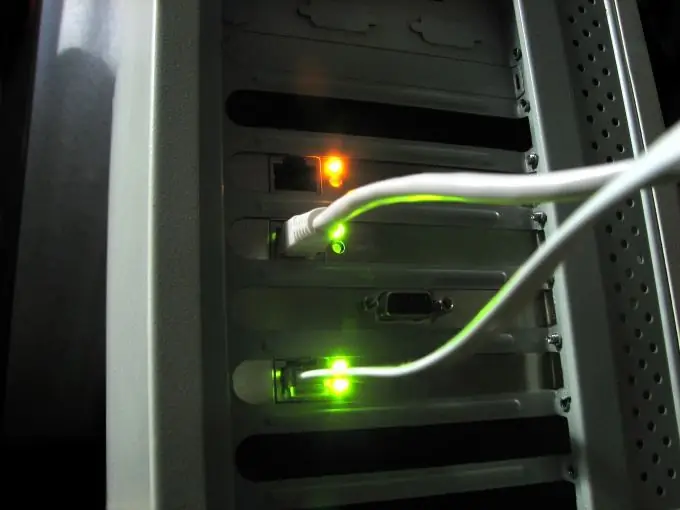 Necessary
Advanced System Care
Instructions
Step 1
First, determine the performance of your router or network hub. Quite often, situations arise in which budget models of these devices simply cannot cope with the load. In addition, the above equipment may deteriorate. Try disconnecting several computers or laptops from the local network and check the quality of the change in the data transfer rate.
Step 2
Make sure your network is not overloaded. For example, in the case when certain computers are running programs that actively use the network channel, this can negatively affect the operation of the network as a whole. Exclude programs such as uTorrent, Download Master, and Skype from regular use. Pay special attention to programs that scan open ports on other computers, such as NetLook.
Step 3
Check the network adapter settings for specific laptops or computers. If you are dealing with a large enough local area network, then try to evenly distribute the load on all switches with which it is built.
Step 4
Optimize all computers on the local network. To do this, you need to disable unnecessary services and clean the registry. Install the Advanced System Care program. It will allow you to quickly carry out the above procedures.
Step 5
Run the utility and go to the Windows Cleanup menu. Activate the four items located in this menu. Click the Scan button. Wait while the program checks your system and hard drive for errors. Click the Repair button.
Step 6
Open the System Diagnostics menu. Repeat the procedure described in the previous step. Open the Utilities menu. Go to "Internet Assistant".
Step 7
Select the Auto Optimization option and click the Forward button. Indicate the approximate average speed of Internet access. Click the Optimize button. Close the program.