A cheater is a player who uses programs or game bugs to gain an advantage over other players. To ensure a normal game, it is necessary to detect and remove such players in a timely manner.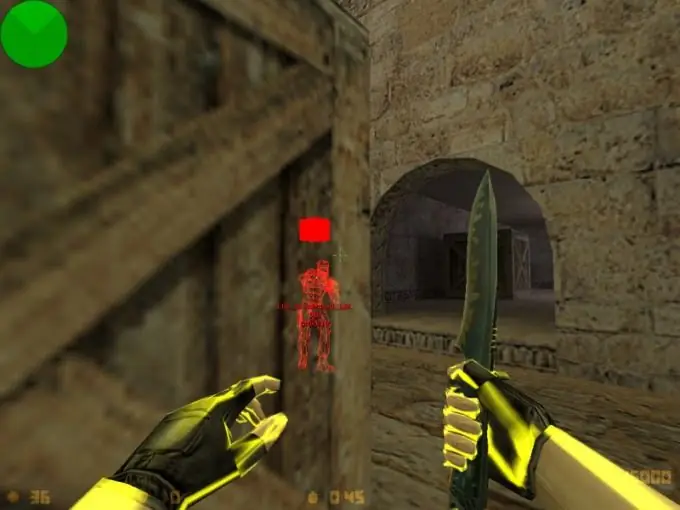 Instructions
Step 1
In order to detect and eliminate a cheater, you need to know the main types of cheats that can be used in one way or another during the game, as well as their distinctive features, by which it is easy to track a player breaking the rules.
Step 2
The most common type of cheat is aim. This is an auto-targeting cheat. When using it, the player's sight automatically moves to the point indicated in advance on the enemy model. Most often, auto-aiming goes to the head, since in ninety percent of cases, a shot to the head is fatal. It is very easy to distinguish such a player - it is almost a hundred percent of headshots, a low death rate, and a very trembling scope.
Step 3
The second most common cheat is the speedhack. By pressing a pre-designated button, the player gets a speed of two hundred to seven hundred percent of the original. This gives him the opportunity to find himself in an unexpected place, for example, at the enemy base at the beginning of the round, and destroy most of the team before it is purchased. It is enough to observe such a player for a few minutes to understand that he is breaking the rules.
Step 4
Nosmoke and Noflash cheats are all about being immune to light and smoke grenades. The player does not react to them, the visibility does not deteriorate, he continues to navigate normally in space even in the event of a grenade explosion close to him. In this case, it is necessary to write a demo, since it is very difficult to track down such cheaters the first time.
Step 5
The use of several cheats at once is a rather rare occurrence, since the more of them are used simultaneously, the easier it is to select such a player and remove from the server. In any case, a player who finds a cheater must record a demo using the "record" command in the console for further submission to the main server admin or the admin with whom there is a connection.