With the current level of development of communications and entertainment, a person has a desire to gain access to resources that would allow him to keep abreast of current trends, new products in the cinema industry, without leaving home. Internet cinemas are designed to meet one of these needs.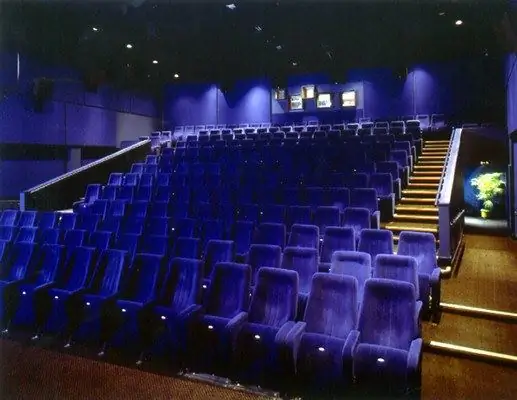 Internet cinemas, along with such video hosting services as Youtube and RuTube, are a system for users of these Internet resources to access video materials hosted on its servers. A distinctive feature of Internet cinemas from the above-mentioned video hosting is the absence of any restrictions related to the length of the video series and its quality. This allows you to watch full-fledged movies online without much loss of quality.
The disadvantage of such resources is the limited access of ordinary users to download movies from their own library. This is due to the fear of the owners of these sites related to the unloading of pornographic materials and others that are of an extremist or provocative nature. Therefore, often only the administration of the Internet cinema has the ability to upload new video materials for free access. Ordinary users, as a maximum, have the right to upload video materials only for their own viewing.
Foreign Internet cinemas prefer to charge users for using their resources. This is due to the fact that they upload to access films that either have recently been released or are no longer available, but without losing the "novelty" status of the film. Domestic Internet cinemas mostly have free access, limited only by free registration. But these resources are often cluttered with a large number of promotional materials, and besides, you can occasionally find a movie on them that will be newer than 2008.
Some domestic Internet providers are introducing a similar system of Internet cinemas, in which the user pays for a single or temporary access to any video material. It doesn't really matter whether the film is new or not. If we talk about time, then the user pays for a period of time no more than a couple of days. If we are talking about a single access, then the funds will be withdrawn from the subscriber's account after the final viewing of the film.