Remote access to a computer allows you to use the resources of this PC by connecting to it via a local network or the Internet. If you access your computer's network through a DSL modem, you need to properly configure this equipment.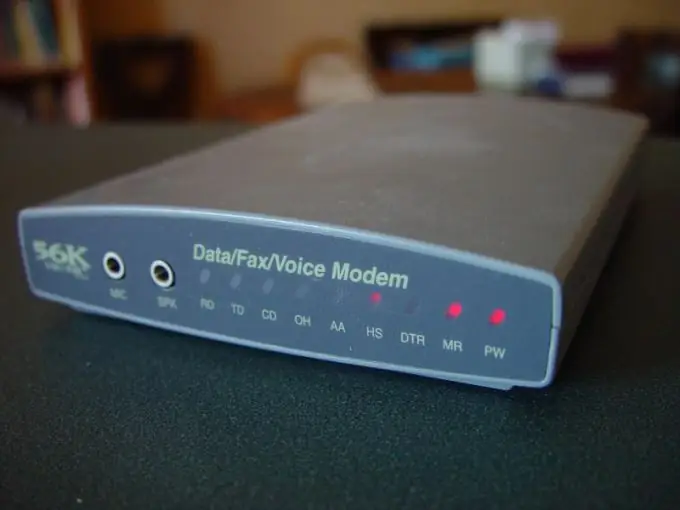 Necessary
- DSL modem;
- network cable.
Instructions
Step 1
Connect your computer or laptop to a DSL modem. Use the Ethernet (LAN) port of your network equipment for this. Open the web interface of the modem settings. To do this, enter its IP address in the browser field.
Step 2
Enter your username and password and press the Enter key. Explore the available menus on the DSL modem settings interface. Open the Network or Network menu. Find the NAT submenu and navigate to it. In the "General" or General tab, specify the device operation mode Only SUA. Select Routing or Port Forwarding.
Step 3
In the Rule Setup menu, check the box next to Active. This will allow you to define your own rules for network connections. In the Service Name field, enter the name of the service or command for which this rule is created. It should be noted that it is not necessary to enter the original name. This field is intended to help you navigate the created rules.
Step 4
Now find out the port number that the remote access program is using. These utilities can be Radmin, Remote Desktop, VNC, and so on. Enter the port value in the following fields: External Port Start (End) and Internal Port Start (End).
Step 5
In the Server IP-Address field, enter the value of the IP address of the computer to which you will connect. In your case, this is the address of the computer from which you are configuring the modem.
Step 6
Click the Apply button twice to save the settings. Open the Network or Network menu and go to the Client List submenu. Find the line that displays the data of your PC's network card and check the Reserve box. Click the Apply button. Now the DSL modem will always give your network card the IP address that is currently in use.
Step 7
Open the Security menu and select Firewall. Click the Add button in the Rules submenu. Select the WAN to LAN rule type. Enter the port number that the remote access program uses twice and click Apply. Reboot the modem and check the ability to remotely connect to your PC.