All kinds of advertising is one of the main disadvantages of the modern Internet. This is the opinion of the majority of users who are constantly annoyed and distracted by this advertisement from searching or reading important information. In addition to harmless types of advertising, which is located on the bulk of sites, there are so-called aggressive advertising banners that are embedded either in the browser, not allowing them to use, or in the operating system, completely or partially blocking access to it.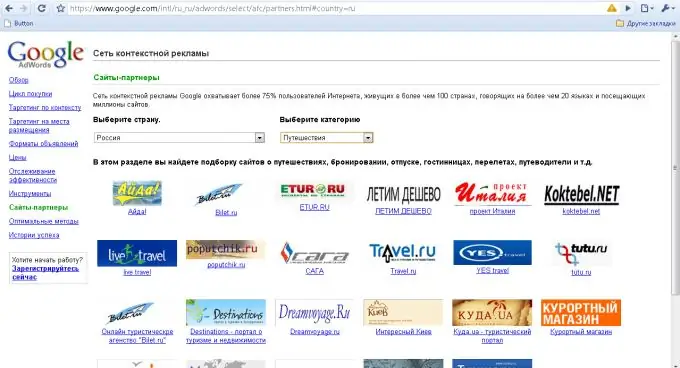 Necessary
Windows installation disc
Instructions
Step 1
If you are tired of constant pop-up windows that greatly interfere with your work or surfing the Internet, then install one of the many programs that neutralize advertising banners. A prime example is a plugin that works in conjunction with the Mozilla FireFox and Google Chrome browsers. It's called Adblock Plus. You can find the required version of this program on the websit
Step 2
If we are talking about an advertising banner that has already been embedded in your browser, then it is too late to install the above plugin. The easiest and fastest solution to this problem is to completely remove the browser. Please note that Internet Explorer, which is the standard browser of the Windows operating system, should not be removed. But even when removing other browsers from your computer, you should understand that the history of visits to sites, logins and passwords will be irretrievably lost. If you still have access to the browser settings, then manually disable all installed plugins and java scripts. This will get rid of the annoying banner. Remove those elements whose reliability you are not sure of to avoid the reappearance of ads.
Step 3
When it comes to a banner blocking access to the operating system, many immediately rush to reinstall Windows. This is not worth doing. Use the installation disc of the Windows 7 operating system. Run the installer and wait until the window for selecting additional options appears. If you are working in the Windows XP operating system, then select "System Restore". After collecting information about the status of recovery checkpoints, specify the one that was created before the banner appeared and run the recovery program.
Step 4
If you are using the Windows 7 operating system, then select the "Startup Repair" menu. The computer will automatically remove all unnecessary files from the startup menu, thereby excluding the possibility of launching an advertising banner.