One of the most effective ways to make money using your own web resource is to generate income from banner ads on your website. Banner advertising is an effective carrier of information about the advertised product, brand or service.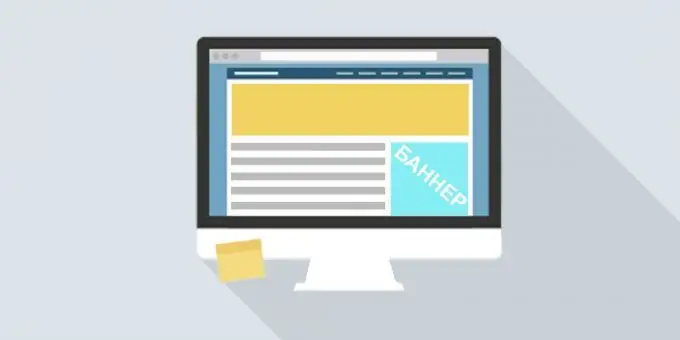 It is well known that graphic images are better fixed in memory than textual material. The level of earnings from such advertising largely depends on the popularity and traffic of your own site and on the level of prices for banner placement. Although, not least, the income will depend on the advertiser himself and his ability to pay.
There are resources on the web that will help you fill in the empty advertising space on your own website. Among them, first of all, the following services can be noted:
Large developed AdvMaker network.
RotaBan exchange instruments.
Vpodskazke affiliate programs.
To improve efficiency and attract advertisers, it is advisable to place on your own website a page dedicated to describing the pricing policy, traffic and popularity of the site. You can place a hit counter that will allow a potential advertiser to assess the popularity of a web resource. At the same time, one should immediately make a reservation that the oversaturation of the volume of the site's pages with banner information can irritate ordinary visitors to the resource and lead to ignoring such pages by search services.
Search services such as Yandex or Google can lower sites in search results precisely because of the excessive amount of banner ads. This is especially true of the types of banners that interfere with the viewing of the productive content of the page. Direct the user to other sites or to registration forms of other resources. Or they even send them to services where you need to enter the details of your own payment card in order to pay for an unnecessary service. The staff of the two most popular search services has special people whose task is to assess the quality of sites based on the amount of intrusive ads. Therefore, it becomes obvious that it is wise not to overdo it when placing advertising banners on your own site and to maintain a balance.