The virtual synthesizer allows you to expand the multimedia capabilities of your computer and create musical compositions using software instruments. Today, a virtual synthesizer can be launched both as a separate program and function directly in the browser window.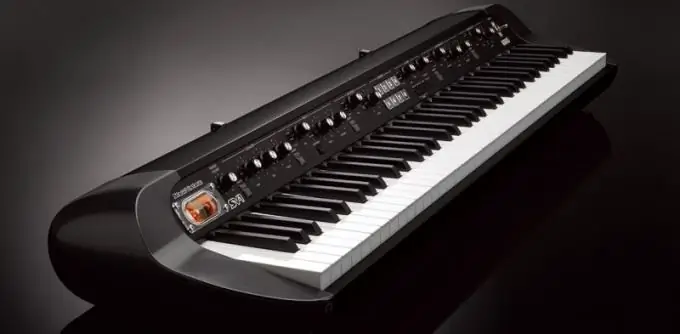 Virtual synthesizers
Rob Papen Blue-II is a popular program that has extensive functionality and even supports working with a regular keyboard. The application is capable of processing a signal from a connected mixer or a real synthesizer. A feature of this version is a large number of presets that will allow you to get the sound quality you need. The program can be downloaded from the developer's official website through the Demo Versions section. The application is paid and can be purchased directly through the developer's website.
LinPlug Spectral is also a paid app for professional musicians, capable of handling almost any sound and effect. Nevertheless, the alpha version can be downloaded from the official website of the developer absolutely free. You can find versions of this powerful synthesizer through the Products - Downloads section of the resource menu.
Other noteworthy programs include Imposcar2, SuperWave, Cakewalk. All of these tools are available for
downloads from developer sites for free as demos or full alpha or beta releases. These applications are complete software tools for working with musical equipment or sound processing.
Online synthesizers
Almost all software synthesizers are paid and impose serious restrictions on functionality when you refuse to pay for a software package. Online synthesizers allow you to get basic functionality right in the browser window for free. The applications on the sites are able to satisfy the requirements of a novice musician or anyone who is simply interested in music.
The ButtonBass.com resource allows you to launch almost any instrument and record its sound. You can also play such a synthesizer in tutorial mode and using the keyboard. The advantages of the service include the ability to play in full screen, which will be useful for computers with touch panels.
Serious functionality is presented by AudioSauna. You can run the program both in a browser window or download an installer for playing the keyboard on your computer. The downloadable application is absolutely free, has a wide range of settings and allows not only an amateur, but also a professional to enjoy the game. The site has a large set of settings that allows you to create compositions of varying complexity.