A website can be profitable in several ways. Together they are called monetization. The methods of monetization include advertising placement, participation in partner networks, sale of links, as well as posting on the website of an online store.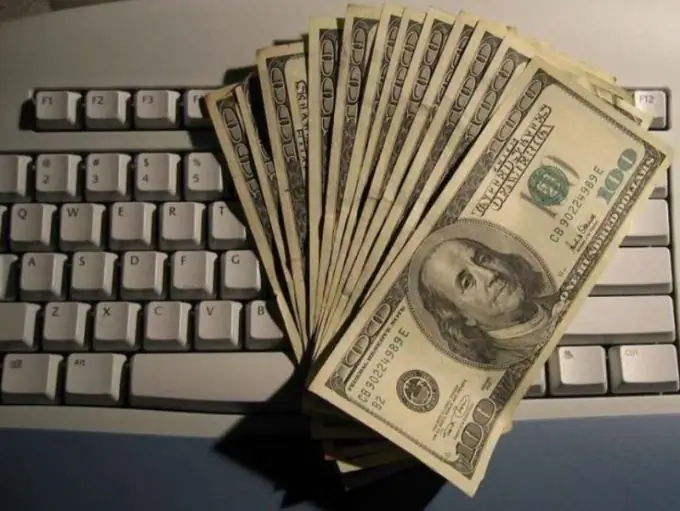 Necessary
own website
Instructions
Step 1
Selling links is a very simple and popular way to monetize a website. Despite the fact that search engines threaten to "disable" this feature and ignore such links, it is still far from the full implementation of this idea. To sell links, it is important what are the indicators of the popularity of your site in search engines. The essence of the method boils down to the fact that you place links on each page that you take on the exchange. Search engines, when ranking sites by popularity, take into account the links from your site, so those you promote increase the rankings. For this you get money.
Step 2
Advertising placement. This is a very popular form of earning money. It differs from the previous one in that here your (and the advertiser's) goal is for people to follow the links to the advertised sites, while selling links does not imply clicking on them. The most popular types of advertising on the site are contextual and teaser. You get paid for every user click on the ad unit. The higher the traffic, the more money you can have from advertising. Site metrics are almost irrelevant for this method.
Step 3
Placement of articles. This method is similar to the first in that you post material on your site that contains a link to the advertiser's resource, whereby it increases its performance in search engines. The difference is that the article is usually hung up "forever", that is, for the entire lifetime of your site, and search engines are not planning to prohibit this method of promotion yet. Posting an article is more expensive than installing a link block, but this is a one-time, fixed amount.
Step 4
Affiliate and referral programs. This includes different types of Internet activity: there are file hosting services, and various types of Internet activity, almost all of which have a referral program. Placing codes, blocks or links to partner sites is, in fact, all the same advertising. But there is a significant difference here. It is important that users not only follow your link to the partner's website, but also buy something from him. The number of visitors who made a deal is called traffic conversion. The higher it is, the more your income. For such earnings, it is important to have site readers who would trust you.
Step 5
Placing an online store on the site. Selling real goods over the Internet is a very lucrative niche for making money on the Internet. This is a separate method, profitable, but often requires organizing a business in the real world.