Every person strives for creativity. Someone draws, someone writes. It's also a good idea to make money on your art. That is to say, combine business with pleasure. Selling articles on the internet is quite a profitable business. Essentially, an article is content. Any site needs content to attract visitors and diversify its site. Therefore, interesting and useful articles are always needed.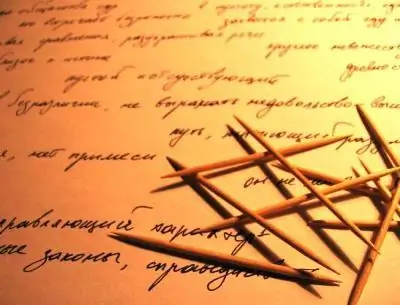 Instructions
Step 1
Articles can be sold in several ways. It all depends on the experience of the copywriter on the Internet. A beginner will be able to sell his work only on special exchanges for the sale of content. An experienced writer who has connections often sells his articles to private site owners for a high price.
Step 2
If you are a beginner, then you have a direct path to the content exchange. There are quite a few such organizations on the Internet. Enter the corresponding query in the search engine and choose the site you like. Most users prefer the Advego exchange. You can place your article on it, set a price and wait for its purchase. Different exchanges have their own procedure for placing, selling and transferring funds. Therefore, read the appropriate sections for beginners.
Step 3
The price of an article on the exchange can be different. It depends on its volume, information content, subject matter, presentation. The conventional unit on article exchanges is the price per thousand characters. Therefore, the larger the article, the higher its price. But again, it all depends on its usefulness. An article where there is a lot of "water" will not have a high price.
Step 4
Over time, you can gain popularity with article customers. If your articles are of high quality and interesting, then this will happen pretty quickly. Every site administrator is interested in content. Therefore, a good and reliable copywriter is always needed. Writing articles for a private person will generate a much higher income, but the quality requirements will be higher.